1. Rory M. Christian
Chair and CEO, State Public Service Commission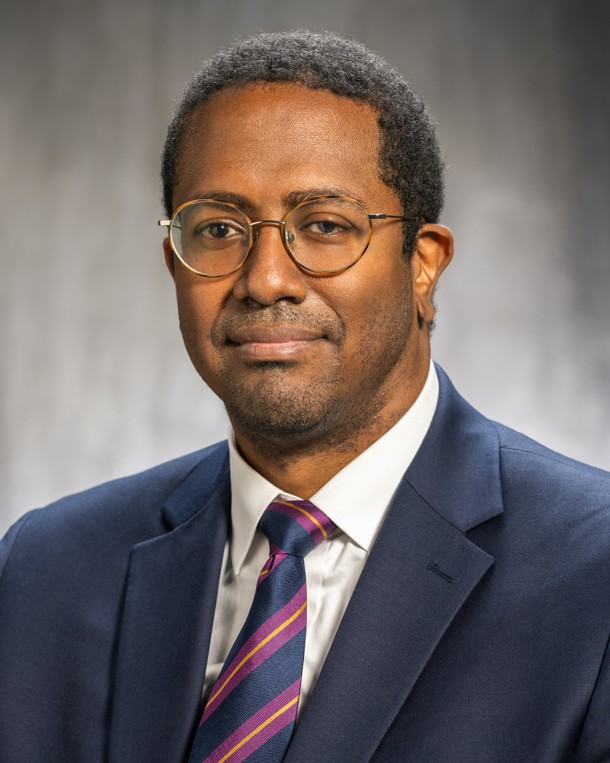 As New York's top utility regulator, Rory M. Christian has his hand in everything from developing offshore wind to facilitating the installation of electric vehicle ports to tackling rising energy costs. In January, he scaled back National Grid's proposed rate hikes. In February, he instructed Con Edison to take steps to prevent price swings. Also, in March, he launched an audit of Central Hudson Gas & Electric Corp.'s billing process. Christian, who has worked in government as the New York City Housing Authority's director of energy finance and sustainability, was named chair and CEO of the state Public Service Commission in October, just months after joining the commission as a commissioner in June. 
2. Basil Seggos
Commissioner, State Department of Environmental Conservation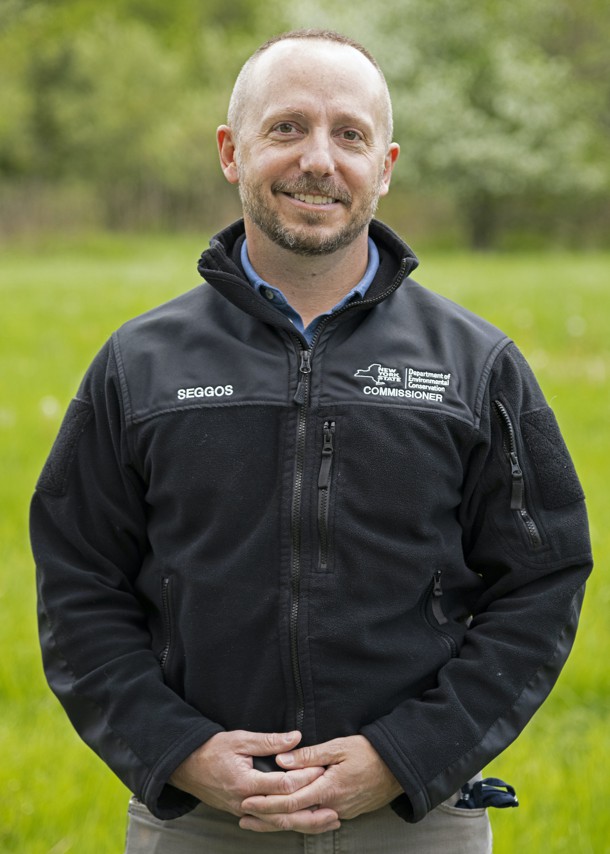 Last year, Basil Seggos' state Department of Environmental Conservation blocked two proposed natural gas repowering projects, a move applauded by environmentalists. This year, however, some advocates are grumbling that the DEC hasn't blocked an energy-intensive bitcoin operation that Seggos had tweeted "has not shown compliance with NY's climate law." Yet, the former Riverkeeper investigator and U.S. Army Reserve captain has made headway on other fronts, whether it's cracking down on polluters, designating land for conservation, setting stricter truck emissions standards or issuing criteria for environmentally disadvantaged communities. He also made several leadership appointments in January, including promoting Sean Mahar to be executive deputy commissioner and hiring Dereth Glance as deputy commissioner for environmental remediation and materials management. He also appointed Adriana Espinoza as the first deputy commissioner for equity and justice.
3. Doreen Harris
President and CEO, NYSERDA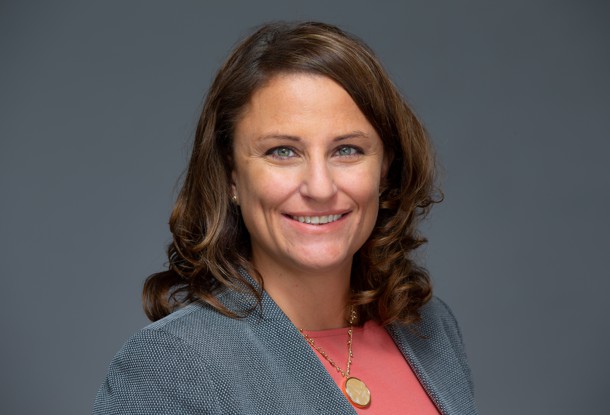 Much of the work to ensure New York reaches its climate goals to reduce greenhouse gas emissions falls on Doreen Harris's shoulders. The New York State Energy Research and Development Authority head has been targeting carbon emissions from buildings and vehicles while introducing offshore wind and clean energy pipelines to the state's energy grid. Harris is also ensuring low-income ratepayers can utilize new programs to lower bills, while also adding job training programs and energy efficient investments, like rooftop solar projects, to their communities.
4. Timothy Cawley
Chair, President and CEO, Con Edison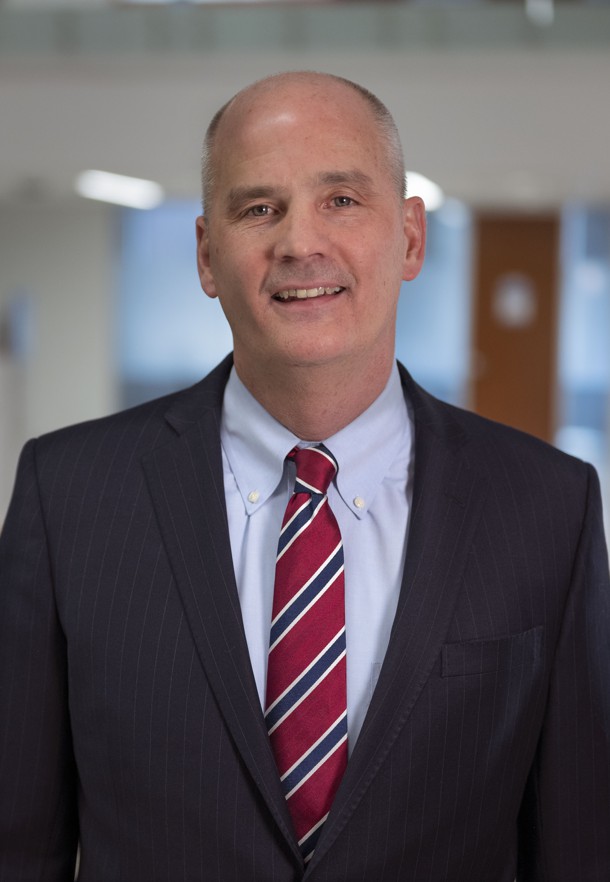 Con Edison's sprawling energy business makes Timothy Cawley one of the biggest players in the industry not just in New York but nationwide. Cawley last year assumed the roles of president and chief executive officer as well as chair of Con Edison, which provides electricity and natural gas to millions of customers through Con Edison in downstate New York and via Orange and Rockland Utilities in the Hudson Valley and northern New Jersey. Cawley also oversees the company's renewable energy and transmission businesses. Con Edison has also been dealing with rising electric bills this year, with Cawley promising to assist struggling ratepayers.
5. Kevin Parker & Michael Cusick
Chairs, State Senate Energy and Telecommunications Committee; Assembly Energy Committee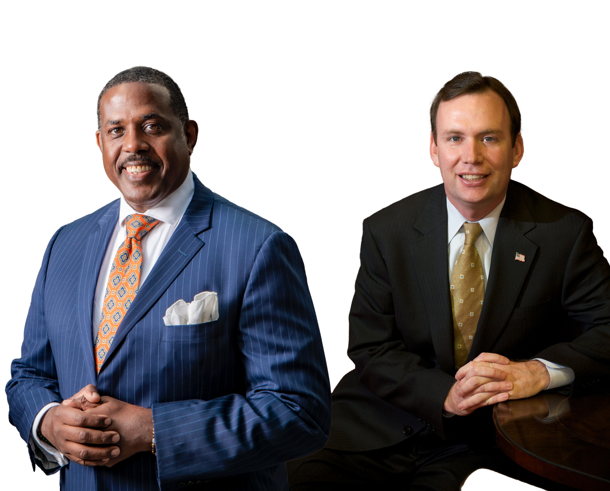 State Sen. Kevin Parker has been at the center of a number of debates over energy policy in New York since taking over as chair of the state Senate Energy and Telecommunications Committee in 2019. Over the past year, he has passed legislation to support solar power and zero-emission vehicles, sought a moratorium on fossil fuel plants powering bitcoin mining and advocated for an extension of a coronavirus-era moratorium on utility shut-offs. But although the Brooklynite sponsors the New York Build Public Renewables Act, Parker has pushed back against some progressive colleagues and environmentalists, warning that efforts to abruptly eliminate fossil fuels will harm low-income New Yorkers. Parker's counterpart in the Assembly is Assembly Member Michael Cusick, a Staten Islander who has announced that he won't seek reelection this fall.
6. Richard Dewey
President and CEO, New York Independent System Operator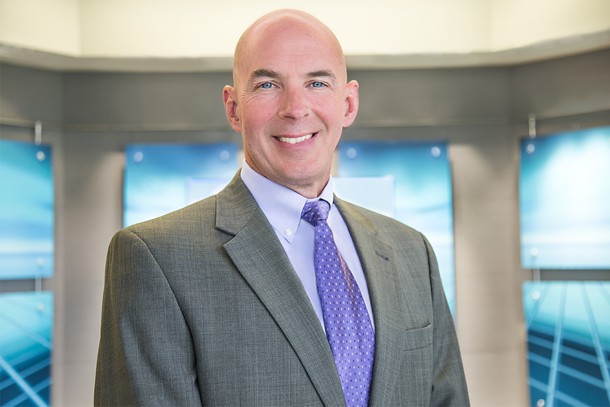 Of all the government bodies in the state overseeing the energy industry statewide, the New York Independent System Operator may have the lowest profile, but it plays an essential role in ensuring the reliability of the grid and keeping everyone's lights on. Its independent studies on energy needs play a major role in whether various power projects advance – or whether power plants can go offline. Richard Dewey, who has spent over two decades at the NYISO, was promoted to the top leadership post in 2019.
7. Gavin Donohue
President and CEO, Independent Power Producers of New York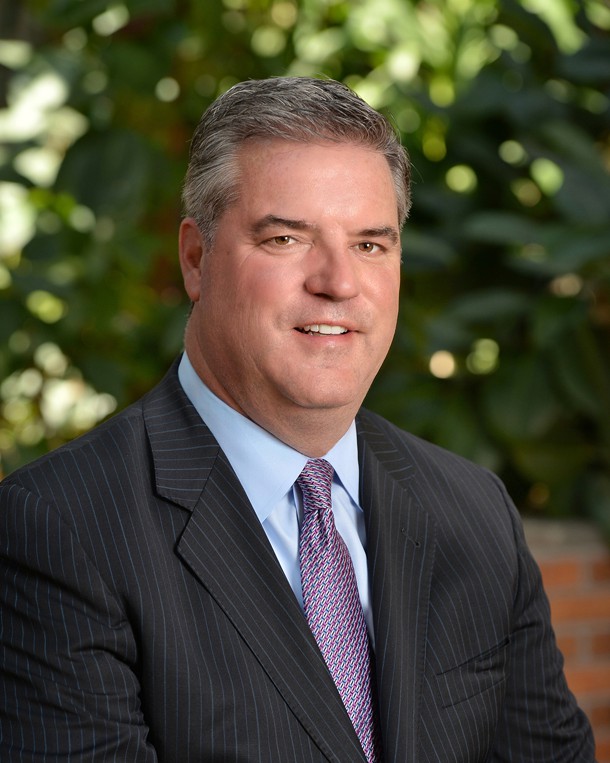 The Independent Power Products of New York is the leading trade association for energy producers, transmission developers and other industry players. IPPNY has been led for two decades by Gavin Donohue, who previously served as executive deputy commissioner in the state Department of Environmental Conservation. This year, IPPNY has advocated against a proposed ban on new fossil fuel plants, on the grounds that it would undermine reliability, and questioned a proposed moratorium on power plants fueling bitcoin mining, since the state can already ensure such plants comply with clean air and water regulations.
8. Rohit Aggarwala
New York City Chief Climate Officer
New York City Mayor Eric Adams knows New York City faces a gargantuan task in combating the climate crisis, so he called for backup. Adams couldn't have picked a better climate czar than Rohit Aggarwala, a Sidewalk Labs alumnus who ran New York City Mayor Michael Bloomberg's long-term planning and sustainability office. Aggarwala is also running the city's environmental protection department following a reorganization. He'll have to figure out what to do about food scraps and yard waste after Adams cut the city's composting program from the budget.
9. Todd Kaminsky & Steve Englebright
Chairs, State Senate Environmental Conservation Committee; Assembly Environmental Conservation Committee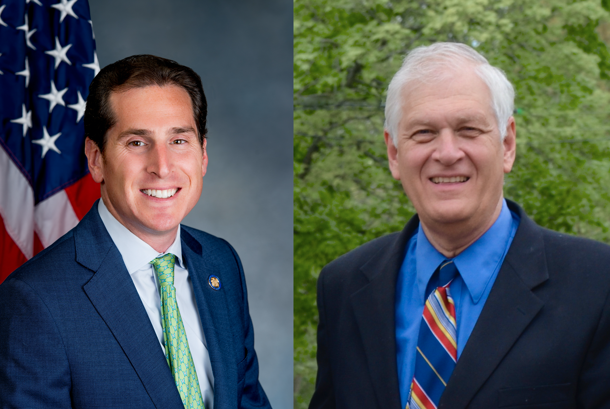 State Sen. Todd Kaminsky and Assembly Member Steve Englebright hit a high point in their legislative careers in 2019 when their landmark Climate Leadership and Community Protection Act was passed. The lawmakers, who chair the environmental conservation committees in their respective houses, likely won't team up on any measure as consequential, as Kaminsky is set to retire at the end of the year. Both Long Island lawmakers are backing an "extended producer responsibility" measure this session that would hold companies accountable for recycling packaging materials.
10. Rudolph Wynter
President, National Grid New York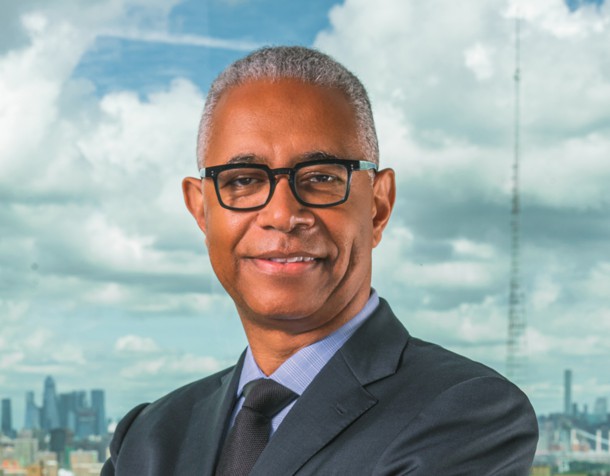 After spending more than three decades in key roles at National Grid, Rudolph Wynter last year was named president of the utility's New York business, which delivers electricity to 1.6 million upstate New Yorkers and natural gas to 600,000 customers across the state, many in New York City. Wynter has had a busy first year on the job, expanding solar installations, working with the state to develop a regional hydrogen hub and opposing city efforts to phase out natural gas usage in buildings on the grounds that such moves will raise costs and threaten reliability.
11. John O'Leary
Deputy Secretary for Energy and Environment, Office of Gov. Kathy Hochul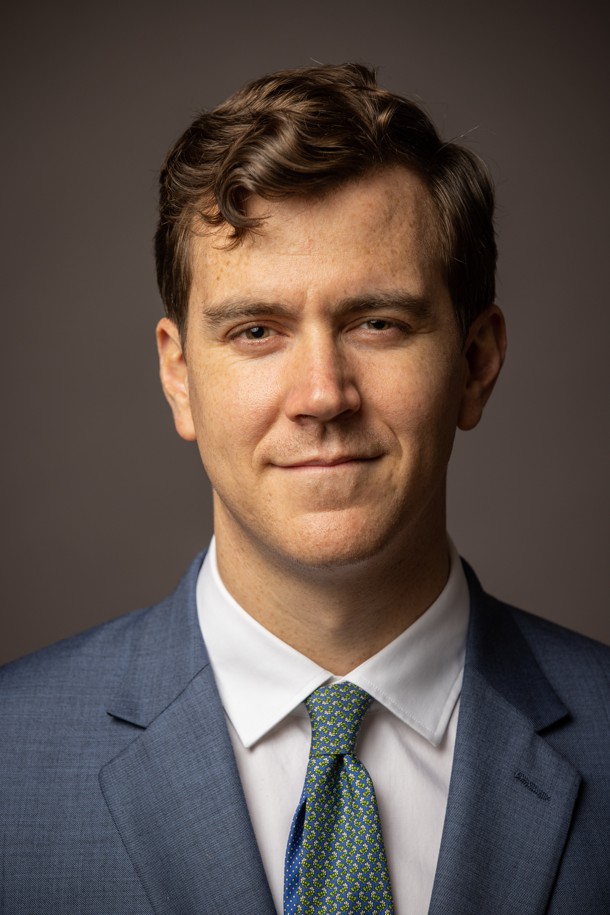 A few weeks after her swearing in, Gov. Kathy Hochul tapped AlphaStruxure's John O'Leary to oversee the state's myriad energy agencies. O'Leary knows his way around the second floor of the state Capitol, having served as a senior policy adviser with a focus on clean energy deployment. So far, the Hochul administration is on a roll, approving two new transmission lines from upstate New York and Canada, launching a Long Island wind farm and spending $4 billion to conserve open spaces and reduce pollution.
12. Justin Driscoll
Interim President and CEO, New York Power Authority
The New York Power Authority is the largest state-owned utility in the country, with over 1,400 miles of transmission lines and 16 power generating facilities. NYPA, which generates the majority of its electricity from hydropower, plays a key role in the state's energy industry, whether it's driving economic growth by providing low-cost power or issuing green bonds to finance transmission lines to bring renewable energy downstate. When Gil Quiniones left last year after a decade running NYPA, Justin Driscoll was promoted to president and CEO on an interim basis. 
13. Jeff Blau
Chair and Founding Partner, EnergyRe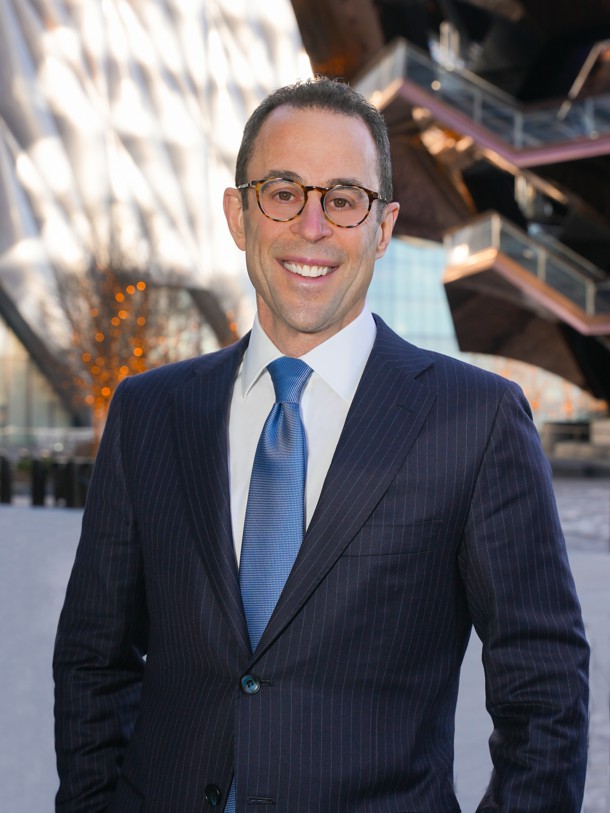 The Related Companies executive is renowned in commercial real estate circles for developing the Hudson Yards megaproject. But Jeff Blau has also emerged as a key player in the energy sector, putting together the $11 billion deal with NYSERDA and Invenergy for its Clean Path New York project, a 175-mile transmission line along with new renewable investments, while also advancing other innovations in making buildings more energy efficient. His clean energy company energyRe added EDP Renewables leaders Miguel Prado as CEO and Ryan Brown as chief operating officer in December.
14. Michael Polsky
Founder and CEO, Invenergy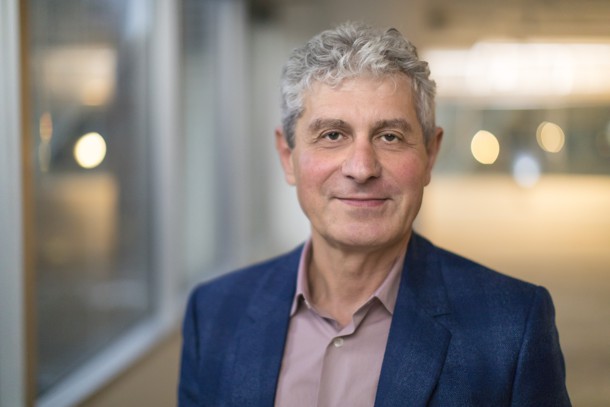 Michael Polsky's Invenergy, along with project partner energyRe, were among the big winners this fall when the state selected them to build a renewable energy transmission line. Their $11 billion underground infrastructure project will stretch 175 miles, connecting 3,400 megawatts of solar and wind farms in upstate New York to supply the city with 7.5 million megawatt-hours per year. Polsky also snagged a $3 billion investment from Blackstone for renewables development and launched a joint venture with Lafayette Square to finance and develop solar energy projects.
15. Siri Espedal Kindem & David Marks
President; Head of Public Affairs, Equinor Wind U.S.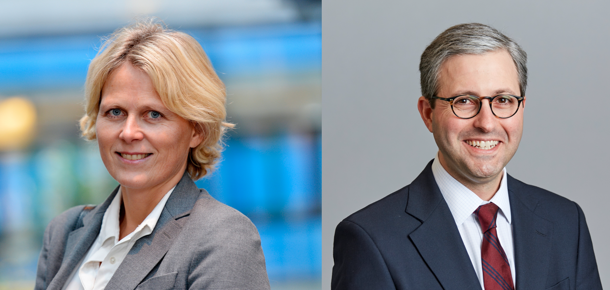 The renewable energy executives have the wind in their sails after signing an agreement with New York City to turn the South Brooklyn Marine Terminal into an offshore wind port. Equinor Wind's Siri Espedal Kindem and David Marks, along with BP, will invest $250 million to turn the 73-acre site into a staging and assembly facility for the industry. They're also moving forward with 3.3-gigawatt offshore wind projects in partnership with the New York State Energy Research and Development Authority that are set to make New York's waters a leader in offshore wind. 
16. Felipe Arbelaez
Senior Vice President for Hydrogen and CCS, BP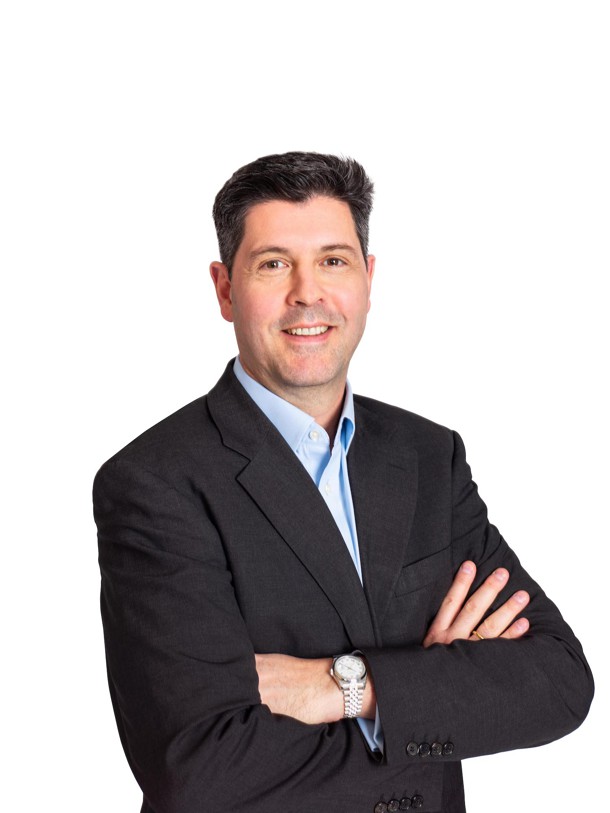 The London-based energy executive, who had been running BP's sustainability office since 2020 with a goal of making the oil and gas multinational net carbon zero by 2050, joined Equinor in ventures developing a major offshore wind project and transforming the South Brooklyn Marine Terminal into an offshore wind port. Arbelaez will continue his work to reduce carbon emissions globally in a new role as senior vice president of hydrogen and carbon capture storage in a leadership restructuring aimed at driving down reliance on fossil fuels. 
17. Daniel Eichhorn
President and Chief Operating Officer, PSEG Long Island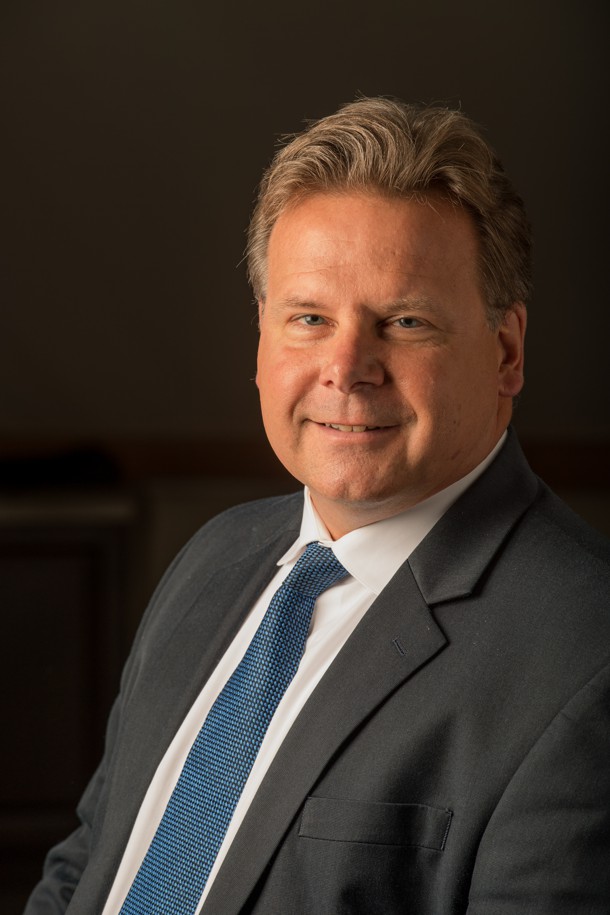 After months of negotiations, Daniel Eichhorn steered the Newark-based energy company PSEG Long Island to a four-year contract with the Long Island Power Authority in November. The agreement, which comes with new performance incentives and the threat of limitations to its annual $80 million fee, may be one of Eichhorn's last decisions. He announced he would retire in the coming months after 32 years of service. By the time PSEG Long Island's contract is up in 2025, LIPA could take over day-to-day management of the utility's systems and staff if legislators have their way.
18. Thomas Falcone
CEO, Long Island Power Authority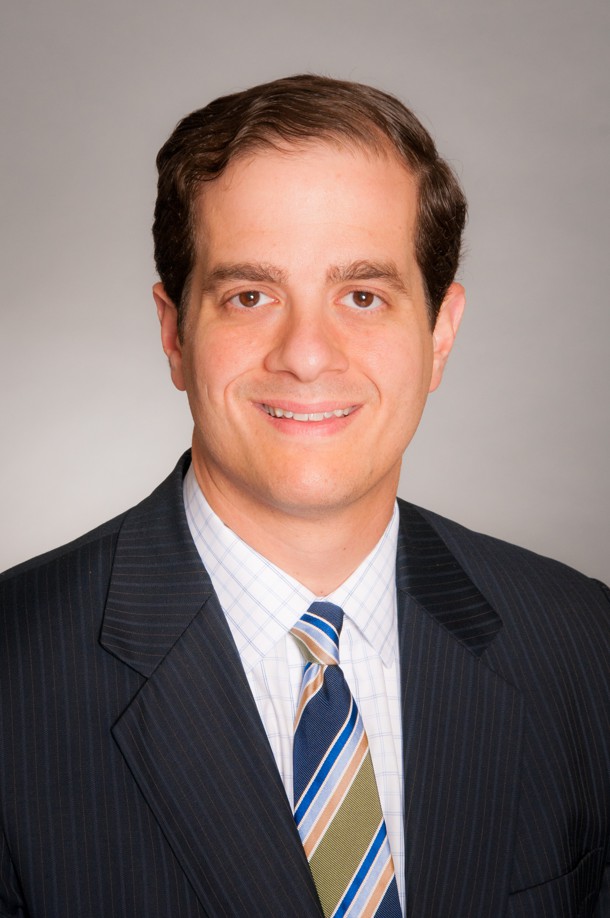 Thomas Falcone has his eye on a clean energy future for Long Island ratepayers. After reaching a four-year contract with PSEG Long Island in November, Falcone hailed the construction of the South Fork Wind Farm and a flurry of bids for future wind power leases. He's mulling time-of-use electric rates that provide discounts for homeowners keen on conserving energy and a tax on solar-powered homes. But Falcone must contend with legislators who want the Long Island Power Authority to become a public utility while business groups are calling for its sale to a private entity.
19. Lisa Garcia
Regional Administrator, Region 2, U.S. Environmental Protection Agency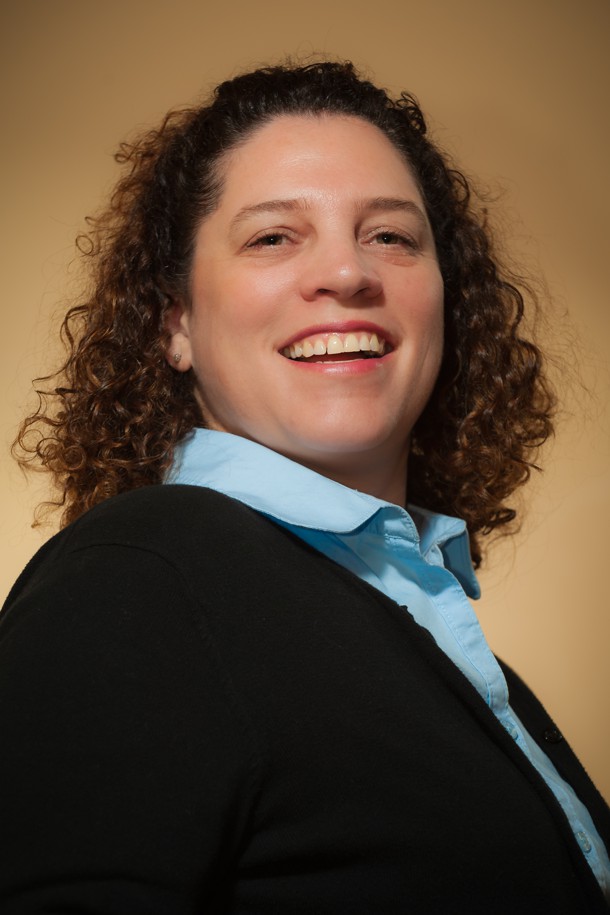 The longtime environmental legal eagle is no stranger to Superfund sites. Once President Joe Biden appointed Lisa Garcia to run the U.S. Environmental Protection Agency's northeast region, she toured polluted sites to celebrate the infrastructure bill's pool of cash that would clear a backlog of Superfund projects and make the Gowanus Canal and Newtown Creek clean enough to swim in. Garcia has also helped identify sources of toxic chemical releases in upstate waters and jump-started the revitalization of Mohawk Valley brownfields.
20. Donald Jessome
CEO, Transmission Developers Inc.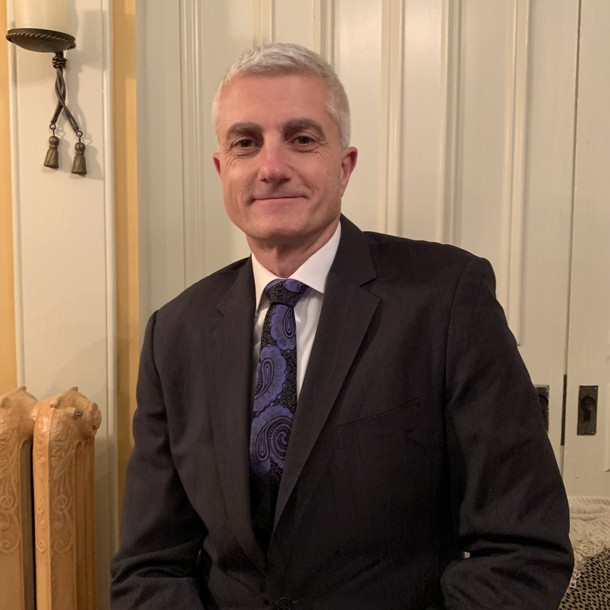 In order to ease itself off relying on polluting peaker plants, New York is turning to Quebec's dams for a jolt of hydropower. Transmission Developers Inc.'s Donald Jessome is now on track to hook up New York City with a 339-mile transmission line under Lake Champlain and railroad right-of-ways (with a $4.5 billion boost from Blackstone). His Champlain Hudson project is poised to supply 20% of the city's electricity supply by 2025 while reducing the state's reliance on nonrenewables by 15%.
21. Sophie Brochu
President and CEO, Hydro-Québec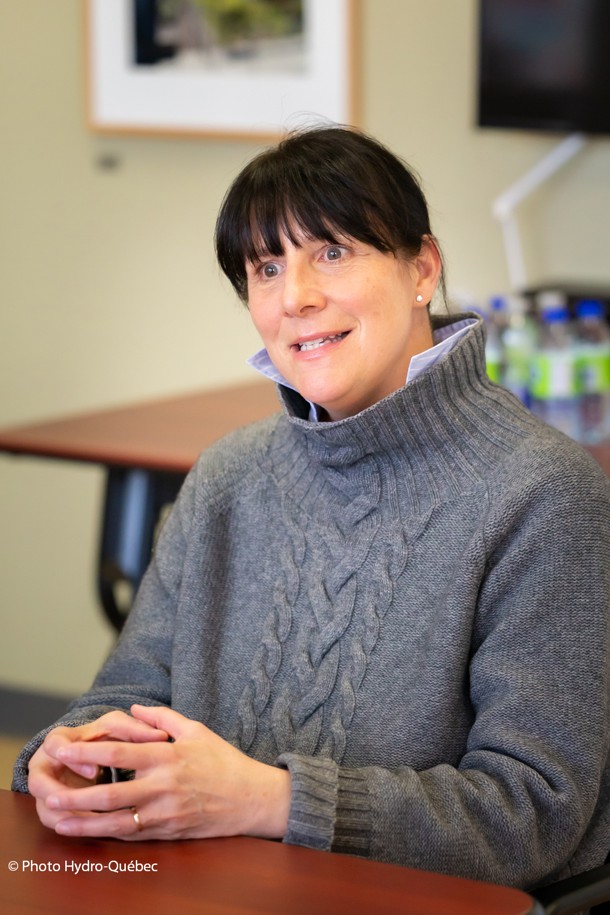 The oil and gas industry's loss is Hydro-Québec's gain, as New York is collaborating with Sophie Brochu's Canadian utility company to provide 1,250 megawatts of hydropower to be delivered through the Champlain Hudson Power Express, an underground 339-mile transmission line. Demand in the Northeast already helped Hydro-Québec post a net income of $3.5 billion last year, up 55% from 2020. With the expansion into New York, the team behind the project is giving back with a donation for a STEM lab in Astoria.
22. David Hardy
CEO, Ørsted Offshore North America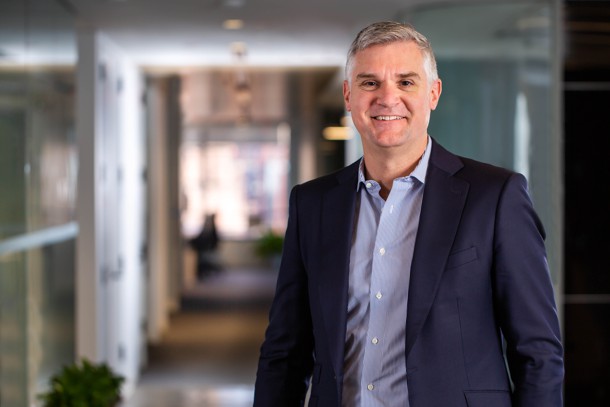 It took seven years of planning, but the U.S. Department of the Interior finally signed off on David Hardy's vision to plant 12 wind turbines east of Montauk Point. With Gov. Kathy Hochul on hand, work on the state's first 130-megawatt wind farm began in February and should be completed by 2023, when it will generate enough electricity to power 70,000 Long Island homes. The Danish firm is also working on a service vessel to support its wind farm portfolio from Port Jefferson.
23. Julia Bovey
Director of External Affairs for Offshore Wind, Eversource Energy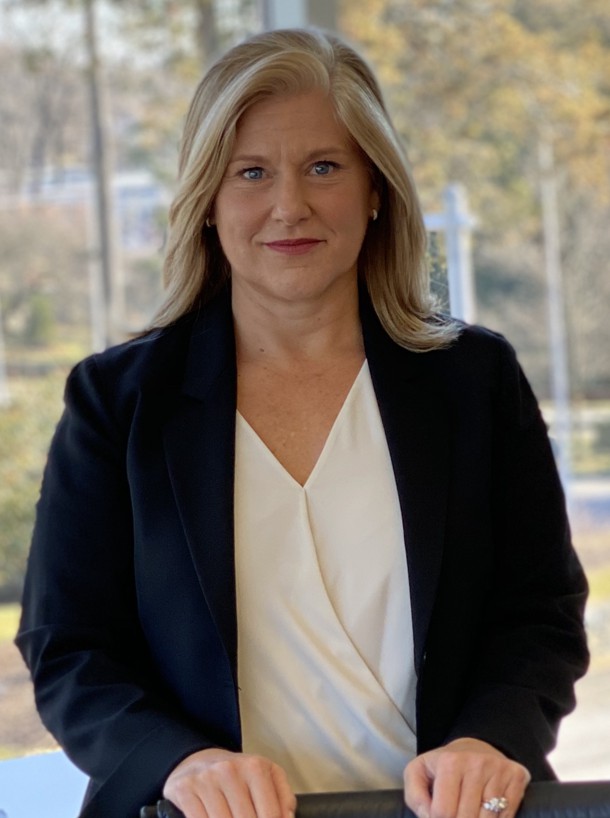 Julia Bovey was instrumental in Equinor's successful efforts to expand its offshore wind portfolio to the waters off New York. Since she joined Eversource Energy last fall, she has turned her attention to her new company's offshore wind projects along the Long Island coast. Bovey has said that Eversource and its partner Ørsted would prioritize the safety of workers and East End communities as they install a 4.1-mile cable on local roads and an interconnection facility in East Hampton.
24. Anne Reynolds
Executive Director, Alliance for Clean Energy New York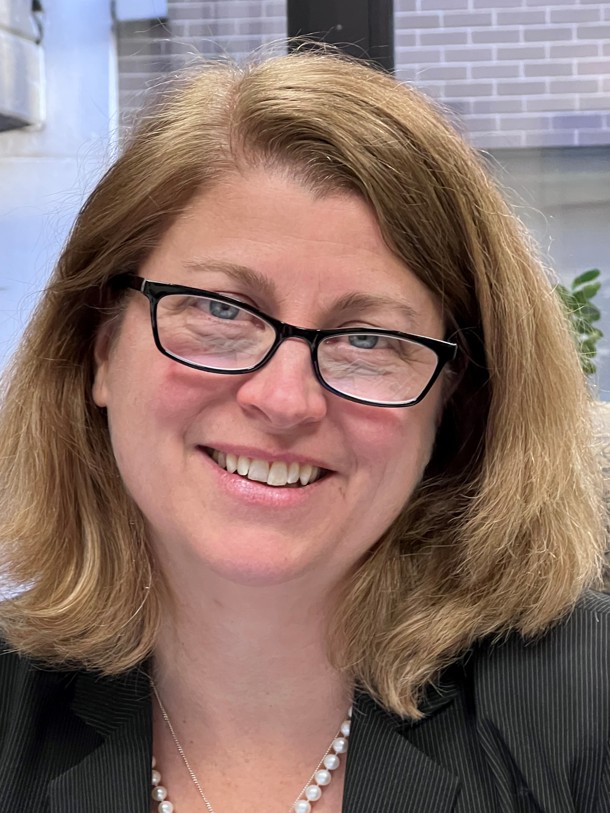 Anne Reynolds makes the case that investing in renewables will help in the long run, and clean energy in any form is essential to meet climate goals. Last year, the renewable energy leader backed state officials who advanced new clean energy projects, including the construction of two hydropower transmission lines. Reynolds also supported Gov. Kathy Hochul's climate goals, including a $500 million investment in offshore wind energy. And she encouraged her members to steer investment toward environmentally disadvantaged communities following a Climate Action Council report.
25. Fred Zalcman
Director, New York Offshore Wind Alliance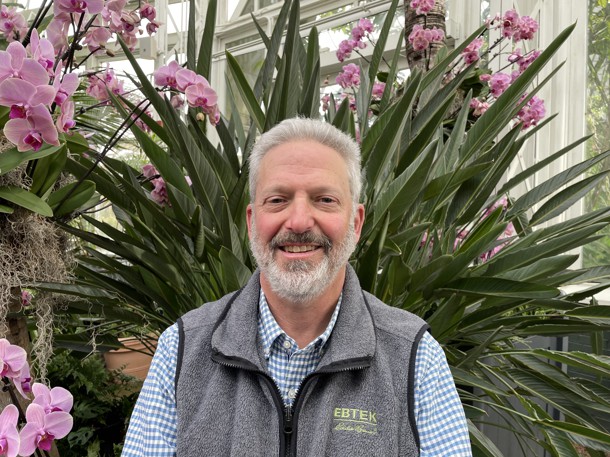 With New York investing in clean energy, Fred Zalcman left Ørsted in November to join the industry's leading wind power advocacy group. There's been a flurry of activity since then, from the construction of the state's first offshore wind project to New York City's agreement to convert a Brooklyn marine terminal into an offshore wind hub. Now, Zalcman is tracking the Biden administration's wind auction for areas off Long Island and New Jersey, resulting in $4.37 billion in lease sales. 
26. Peter Iwanowicz
Executive Director, Environmental Advocates of New York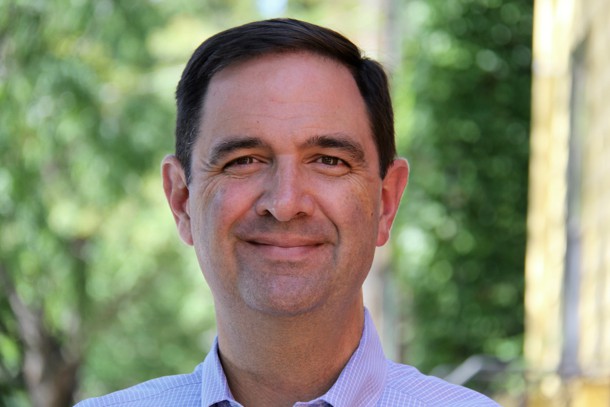 Peter Iwanowicz has been encouraged by the Hochul administration's moves to electrify the economy and eliminate fossil fuel-powered infrastructure and the state's ongoing push to promulgate green jobs. But the state Climate Action Council member knows there's much more to do. Iwanowicz wants faster timelines to achieve electrification, environmental rights protected in state constitutions nationwide giving individuals recourse to sue their state, and for Albany residents to switch from gas-powered lawn mowers and snowblowers to electric ones. 
27. Julie Tighe
President, New York League of Conservation Voters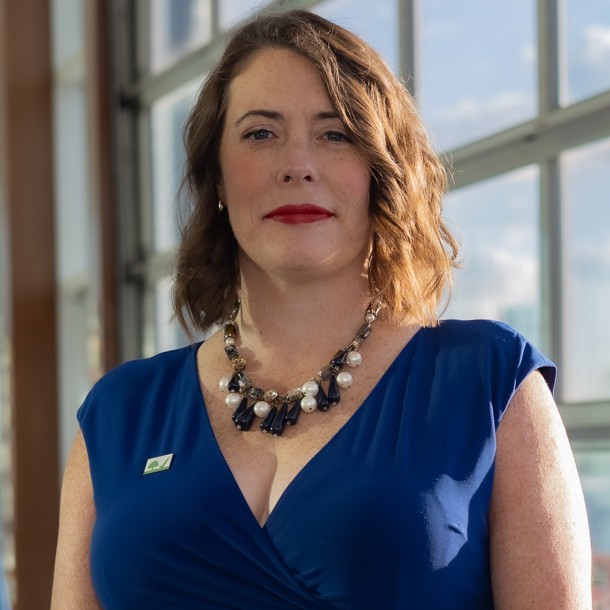 As New York's leaders chart the state's economic recovery, Julie Tighe has advocated for green jobs and clean energy to be part of the equation. She sees room for improvement after the coronavirus pandemic's disruptions led to a 30% decline in green sector employment, leaving New York trailing neighboring states when it comes to green jobs. Tighe has called on Congress to authorize $550 billion in climate funds and has backed offshore wind and hydropower projects. And her group recently made its first round of endorsements for the 2022 election cycle.
28. Kit Kennedy
Managing Director, Climate & Clean Energy Program, Natural Resources Defense Council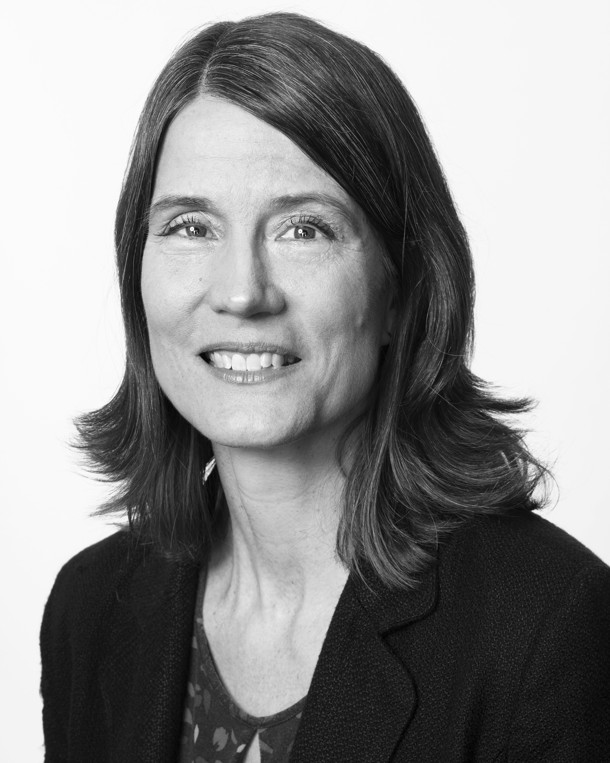 America's favorite living Kennedy has dedicated her career to helping Americans wean themselves off fossil fuels in order to mitigate climate change. Kit Kennedy has called for "Buy Clean" energy policies at the federal level when it comes to infrastructure spending and encouraged New Yorkers that nuclear energy wasn't worth preserving over the long run. Now that gas prices are rising rapidly again, Kennedy is taking on the challenge of countering pro-nuclear, pro-oil drilling messages by championing renewable alternatives.
29. Eddie Bautista
Executive Director, New York City Environmental Justice Alliance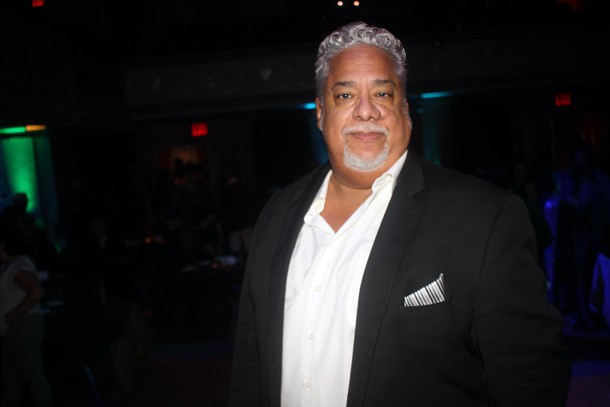 Few activists have brought more attention to climate change's effects on New York's underserved communities than Eddie Bautista. The Brooklyn native has been tackling environmental racism for more than 10 years and is leading efforts to help the state identify communities that bear the harshest environmental burdens and need more investment. Bautista also brought 400 people to Albany to press legislators to add $15 billion in climate funding in the state budget and vowed to hold New York City Mayor Eric Adams' climate team accountable for its policies.
30. Lisa Dix
New York Director, Building Decarbonization Coalition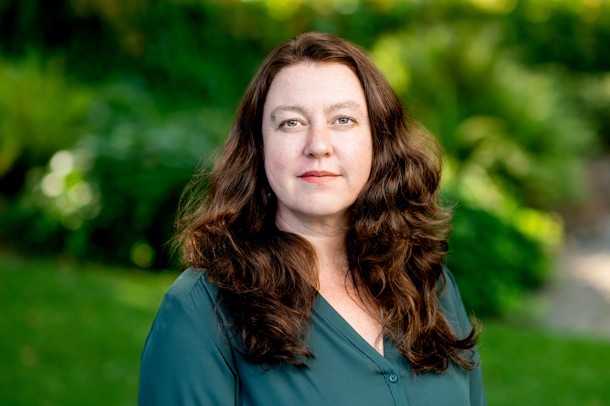 The Sierra Club veteran jumped at the chance last summer to lead the effort to electrify New York's offices and homes. Six months later, Lisa Dix cheered the New York City Council for passing a groundbreaking law banning natural gas hookups in new buildings. Dix is also pushing the Hochul administration to make 2 million homes fossil fuel-free by 2030 and was behind a campaign to include building electrification legislation in the state budget.
31. Carl Taylor
President and CEO, NYSEG and RG&E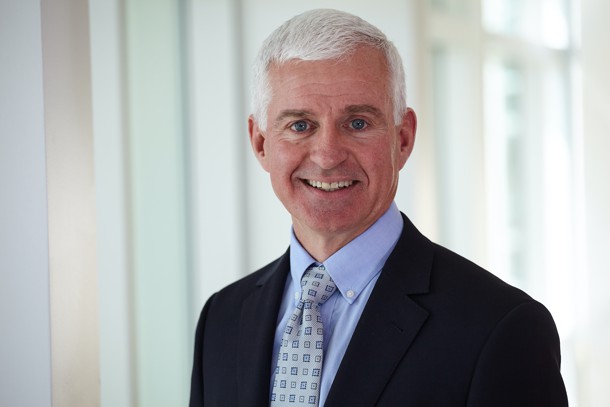 Carl Taylor got a thumbs-up from Gov. Kathy Hochul with one of the state's biggest conservation deals last year. New York State Electric & Gas had put a 470-acre lakefront property up for auction, but Taylor unexpectedly reversed course and sold the undeveloped tract to the Finger Lakes Land Trust. Taylor has taken a hands-on approach elsewhere in NYSEG's portfolio, visiting West Seneca to respond to power outages and joining a new utility coalition to build about 14,000 electric vehicle chargers across the state. 
32. Robert Sanchez
President and CEO, Orange and Rockland Utilities
The Con Edison subsidiary, which provides electricity to some 300,000 households and natural gas to another 140,000 homes in suburban New York, has been looking for ways to improve reliability amid more frequent superstorms like Isaias. Robert Sanchez put together a proposal for a $52.6 million electric transmission cable running 5.5 miles in West Clarkstown. The project will improve resiliency for 45,000 customers without disturbing any wetlands or forests.
33. Charles Freni
President and CEO, Central Hudson Gas & Electric Corp.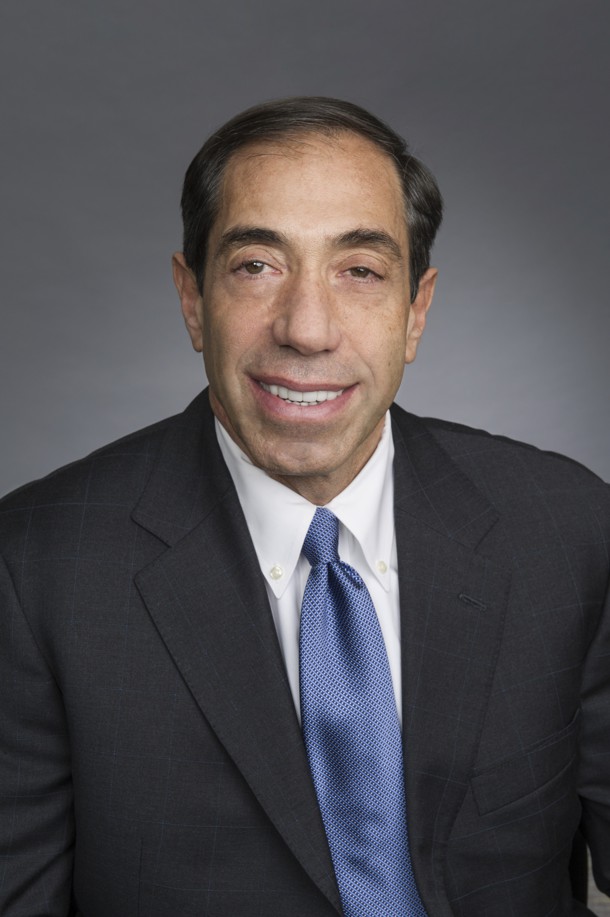 Last summer, Central Hudson's Charles Freni proposed an increase for electric and natural gas rates in order to pay for storm resiliency, vegetation management and reliability. The state Public Service Commission approved the hike in November, but now that gas and electric prices have skyrocketed, Freni blamed higher energy demands on global events and stressed the market is highly volatile. Once local officials requested information about the price surge, the utility said residential electric prices would drop 46%.
34. Joseph Dominguez
President and CEO, Constellation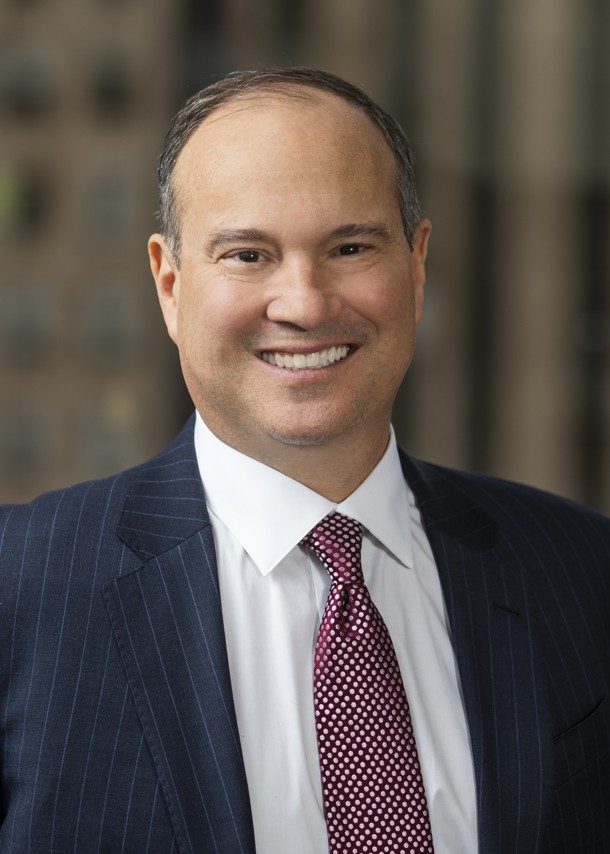 After nearly two decades at Exelon, where he rose to the position of CEO of its ComEd subsidiary, Joseph Dominguez took the reins of Constellation in February following its recent split from Exelon. Now a stand-alone public energy company and the nation's largest carbon-free energy producer, Constellation runs New York's three upstate nuclear power plants: Nine Mile Point, R.E. Ginna and James A. FitzPatrick Nuclear Power Plant.
35. Vincent Sapienza
Chief Operations Officer, New York City Department of Environmental Protection
The veteran environmental civil servant, who adeptly led the city Department of Environmental Protection through former New York City Mayor Bill de Blasio's second term, is staying on in a reconfigured role in the Adams administration. As commissioner, Vincent Sapienza oversaw a number of sewer upgrades, sewage plant rehabilitations and flood reduction measures, and there are another 207 projects costing $555 million on tap this year. But he candidly warned the City Council it would cost $100 billion to revamp the city's stormwater drainage system in the aftermath of the remnants of Hurricane Ida.
36. Judith Enck
President, Beyond Plastics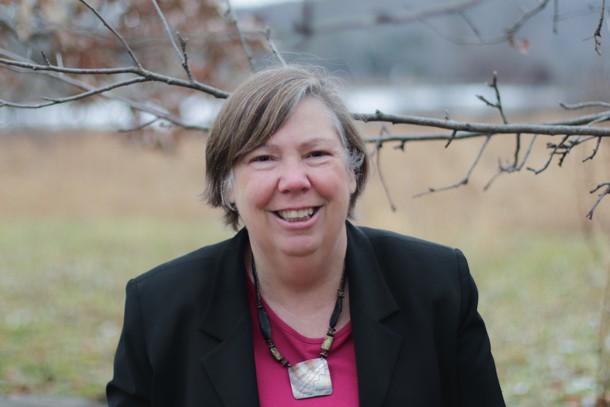 Judith Enck is so committed to getting Americans to stop using plastics that she launched a nationwide organization dedicated to its cause. The former U.S. Environmental Protection Agency regional administrator's nonprofit, which is based at Vermont's Bennington College, released a report in October showing the plastic industry's emissions could exceed coal by 2030. Enck has also been at the forefront of a movement to ban the burning of plastics and called for New York to investigate a Niagara Falls incinerator for burning toxic firefighter foam and denying it.
37. Jessica Ramos & Zohran Mamdani
State Senator; Assembly Member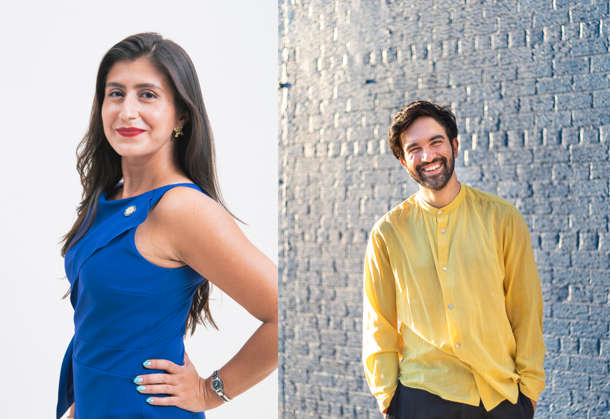 Last year, state Sen. Jessica Ramos and Assembly Member Zohran Mamdani notched a major victory when the state Department of Environmental Conservation blocked NRG's proposed natural gas repowering in Astoria, Queens. The duo, which has continued to oppose the project as NRG appeals the ruling, are going a step further this year with proposed legislation that would ban any new fossil fuel plants in the state, a measure that has drawn criticism from the energy industry.  
38. James Gennaro
Chair, New York City Council Environmental Protection Committee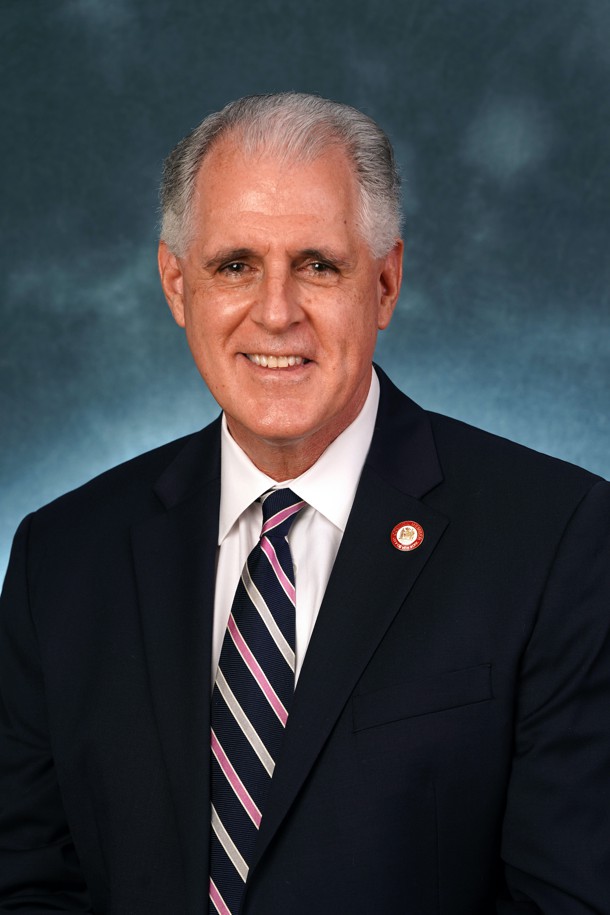 James Gennaro missed City Hall so much, he sought a second tour of public service and handily won a February 2021 special election to retake his old New York City Council seat in Queens. The veteran lawmaker is back leading the council's environmental committee, with the goals of creating more green jobs, upgrading sewer infrastructure and incentivizing property owners to reduce their buildings' emissions. Gennaro also called for the state to pass its renewable energy projects and urged the mayor to fix the city's beleaguered composting system.
39. Pete Sikora
Senior Adviser, New York Communities for Change
Fighting the ravages of climate change can be a sisyphean task, but Pete Sikora has tailored effective campaigns that embarrass individual polluters while nudging state and city leaders out of their inertia. He's one of the staunchest defenders of New York City's landmark building emissions law and led a coalition to ban gas-powered heaters, oven hookups and water boilers in new buildings.
40. Paul Tonko
Member of Congress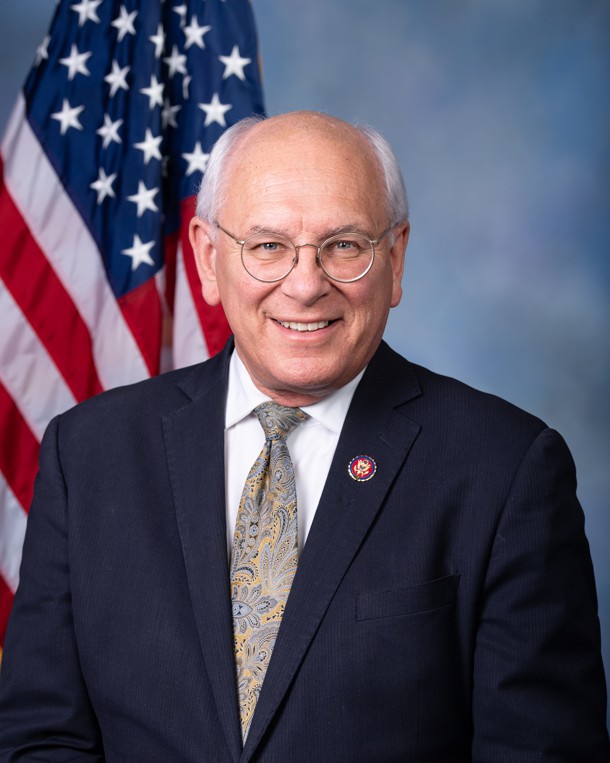 Rep. Paul Tonko had a difficult time convincing U.S. Sen. Joe Manchin of West Virginia to adopt the Clean Energy Performance Program through the reconciliation process last fall. The infrastructure proposal has stalled due to Manchin's opposition, but Tonko won't give up and has considered breaking Build Back Better into smaller parts. Tonko, who chairs the House Environment and Climate Change Subcommittee, urged fellow Democrats to hold a "united front" on energy issues as gas prices rise and support for climate initiatives were outlined in President Joe Biden's State of the Union address.
41. Alexandria Ocasio-Cortez
Member of Congress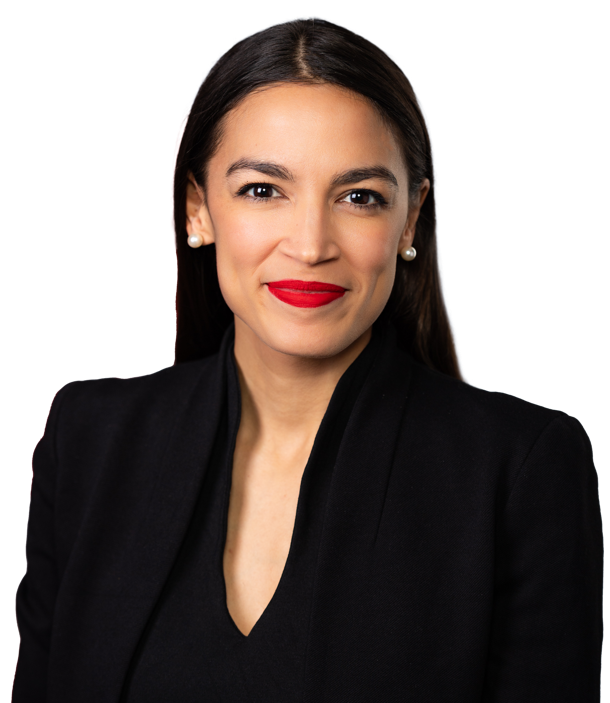 Rep. Alexandria Ocasio-Cortez has said a few times that she has grown so frustrated with Democratic leaders in Congress that she might quit politics. The Bronx lawmaker reintroduced her landmark Green New Deal legislation a year ago, but the climate bill failed to gain any traction. Ocasio-Cortez is urging President Joe Biden to declare a national climate emergency, end fossil fuel subsidies and fossil fuel leases on federal lands with executive orders – and still wants the White House to restart negotiations with the U.S. Senate on a climate package.
42. Christopher Erikson
Business Manager, IBEW Local 3
New York's green economy has created roughly 1 million jobs over the past two years, many of them unionized. Christopher Erikson, who represents some 25,000 electrical workers, hopes it's a trend that continues. His members install solar panels and heating, ventilating and air conditioning systems in schools and apartment buildings, offshore wind infrastructure, car charge ports and transmission lines that will transport Canadian hydropower to New York City. In the meantime, Erikson is asking members to oppose a state bill that would ban natural gas without ensuring there's an alternative in place.
43. Alex Beauchamp
Northeast Region Director, Food & Water Watch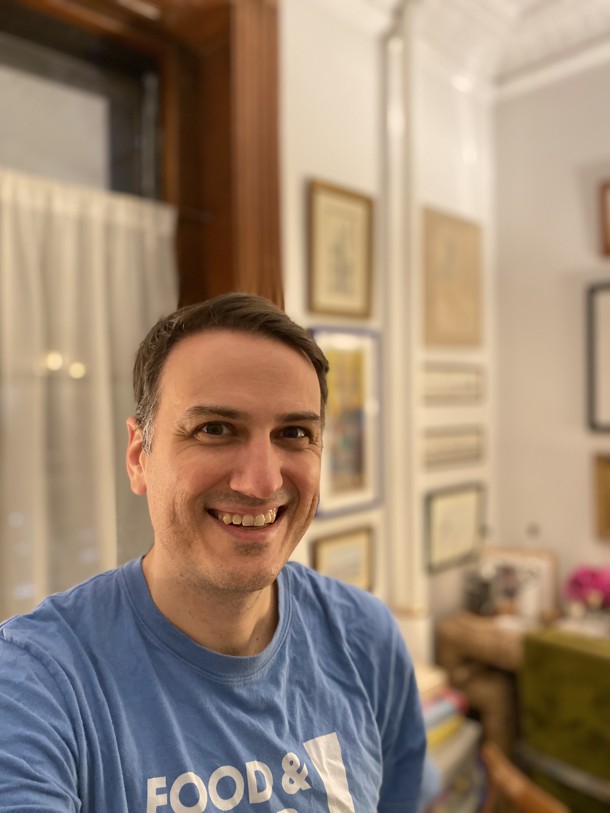 For nearly a decade, Alex Beauchamp has been leading campaigns to halt fossil fuel projects and pressure New York state officials to expedite decarbonization. This spring, the climate advocate is calling on the state to curtail natural gas hookups for new buildings three years earlier than the governor proposed. He has pushed back on the American Petroleum Institute's ads opposing the legislation. Beauchamp also targets specific operators and is rallying against a natural gas plant in Greenridge powering a bitcoin-mining operation.
44. David Weinraub
Co-Founder and Managing Partner, Brown & Weinraub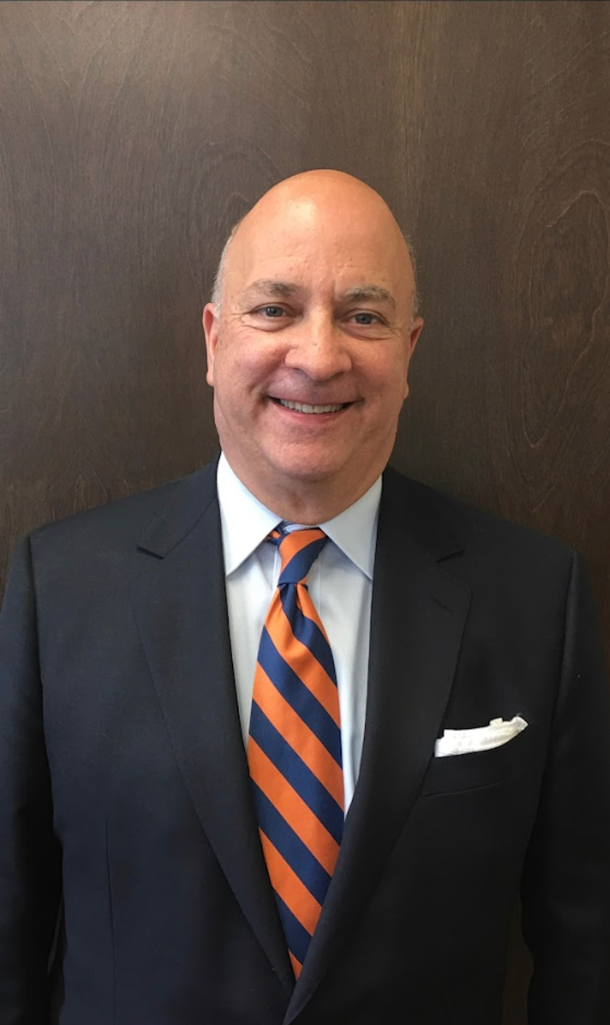 Governors may come and go, but David Weinraub is everlasting. Albany's top lobbyist anticipated a smoother, drama-free budget season this year, but that doesn't mean there haven't been any challenges. Weinraub is particularly concerned that the costs of the climate crisis could outpace the state's ability to pay for them. He's been repping Ørsted, which is building two wind farms off Long Island, and wants to help the state reach its goal of creating 9 gigawatts of offshore power by 2035.
45. Steven Russo, Doreen Saia & Zackary Knaub
Shareholders, Greenberg Traurig

One of the top lobbying firms in New York City and the state, Greenberg Traurig stands out for its expertise in land use matters – and that extends into the environmental aspects that are often involved, from brownfields redevelopments to State Environmental Quality Review Act reviews. Steven Russo co-chairs the Environmental Practice at the law firm, which has dozens of offices across the country and around the globe, and is chair of the Environmental Practice in New York. Two key colleagues of his are Doreen Saia, who chairs the Albany office's Energy & Natural Resources Practice, and Zackary Knaub, a Cuomo administration alumnus who's part of the firm's Environmental Practice and Government Law & Policy Practice. Russo, a former top legal staffer at the state Department of Environment Conservation, also serves as state board chair for the New York League of Conservation Voters, a leading environmental group. 
46. James Shillitto
President, Utility Workers Union of America Local 1-2
As New York invests in transmission lines, wind power and other renewables, James Shillitto's utility workers are filling unionized green jobs that will help the state achieve its ambitious climate goals. Their work providing training for offshore wind farm construction, battery storage and solar power is already being discussed as a model for net-zero hubs across the country. And Shillitto hasn't been shy about questioning the impact of state actions on his workers, from the closure of the Indian Point nuclear power plant to the importation of hydropower from Canada.   
47. Joseph DeRosa
Member, Bolton-St. Johns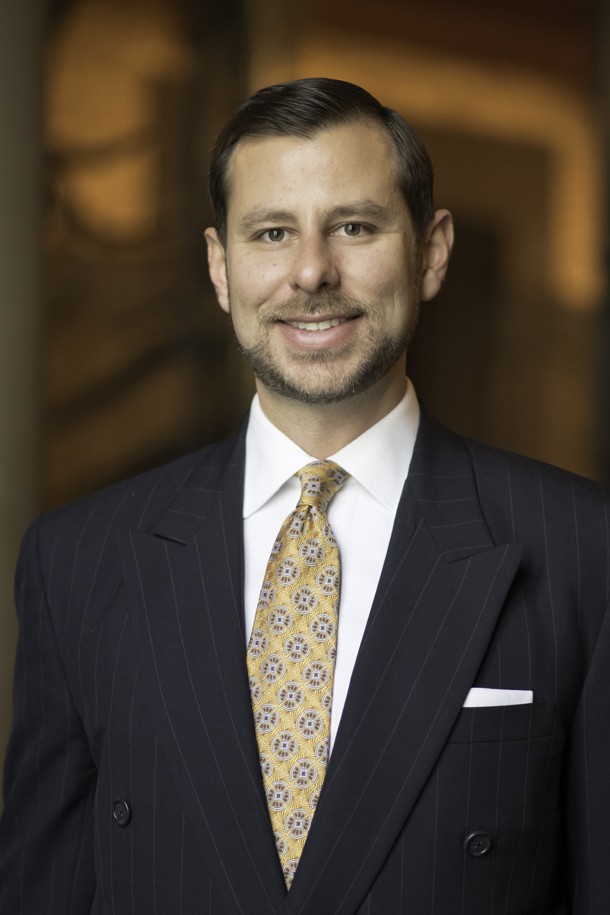 Thanks to his years managing projects in residential financing, green jobs and energy efficiency at the New York State Energy Research and Development Authority, Joseph DeRosa has carved out a role specializing in renewable energy and transportation at his father's heavyweight lobbying firm. DeRosa helped secure $1 million from the state to invest in hydrogen fuel stations and has pushed for a number of climate friendly initiatives in the state budget this year. 
48. Tonio Burgos, Kristen Walsh & Matt Powers
Founder and CEO; New York President; Albany Senior Director, TBA

Tonio Burgos has an eye for noticing talent. The Democratic Party heavyweight, who has lobbied for Williams Cos., National Grid and NRG in the past, brought on Matt Powers to handle legislative issues in Albany and Kristen Walsh to focus on federal, state and city government relations matters in New York. Powers helped pass legislation regarding civil rights and industry tax credits, while Walsh once managed U.S. Sen. Kirsten Gillibrand's Long Island office. The trio drives TBA's energy and environmental work. 
49. Bill Ulfelder
New York Executive Director, The Nature Conservancy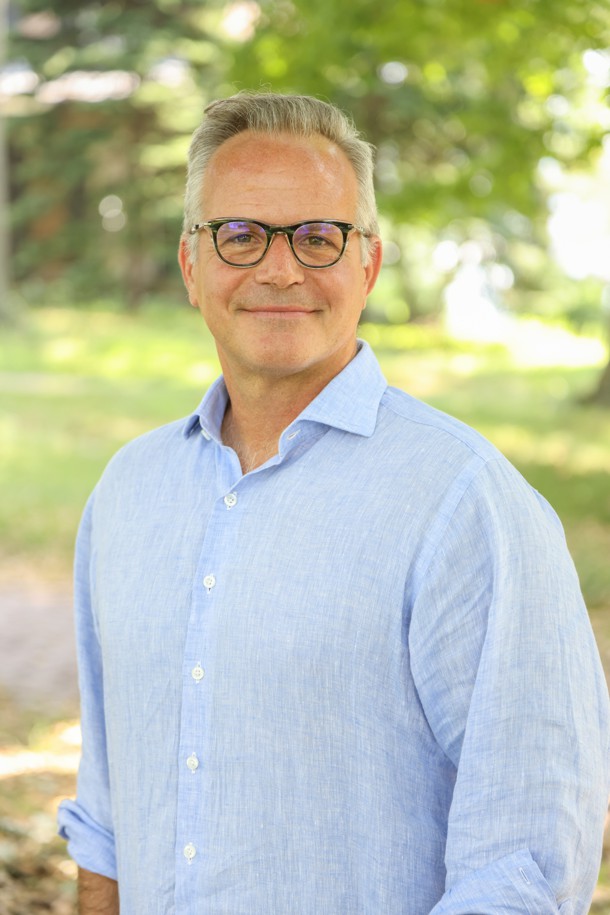 New York's most prominent conservationists, including The Nature Conservancy's Bill Ulfelder, are dedicated to protecting the state's water quality, from Lake Champlain to the Long Island Sound. Ulfelder is calling on Gov. Kathy Hochul to close a canal lock near the Champlain Canal to prevent invasive round goby fish from destroying native wildlife in the lake. Ulfelder also touted the governor's proposed investments in Long Island's wastewater treatment infrastructure to prevent contamination of the Sound. The conservancy is also reopening Mashomack Preserve on Shelter Island to the public this spring.
50. Janice Fuller
President, Mid-Atlantic, Anbaric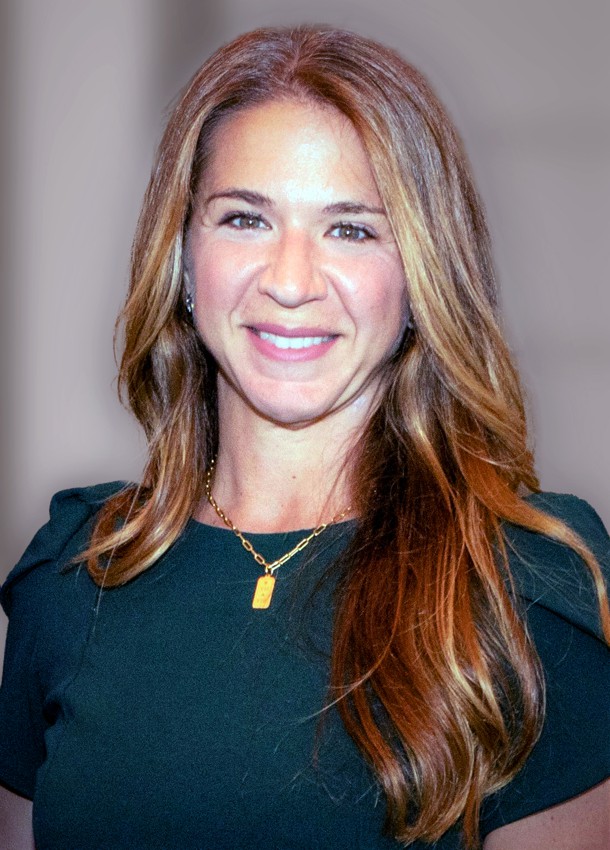 The former New Jersey congressional aide has piloted Anbaric's plunge into the New York metro area's wind power market. In September, Janice Fuller put together Anbaric's proposal for 19 wind power transmission projects off the New Jersey shore. The following month, she pitched a separate downstate proposal to generate 3,000 megawatts of power off Long Island. When she wasn't planning for a clean energy future, Fuller helped New Jersey redraw its congressional district lines as Democratic delegation chair of the state's redistricting commission.
51. Donna DeCarolis
President, National Fuel Gas Distribution Corp.
While National Fuel Gas is in a contentious dispute with the state Department of Environmental Conservation over its 95-mile fracked gas pipeline, Donna DeCarolis is moving her company toward clean energy. DeCarolis is driving her natural gas supply company to reach its goal to reduce 90% of emissions by 2050 by relying on hydrogen, electrifying its system and modernizing its pipelines. In March, the utility joined a new consortium dedicated toward decarbonizing heavy transport vehicles and using more renewables.
52. Elizabeth Yeampierre
Executive Director, Uprose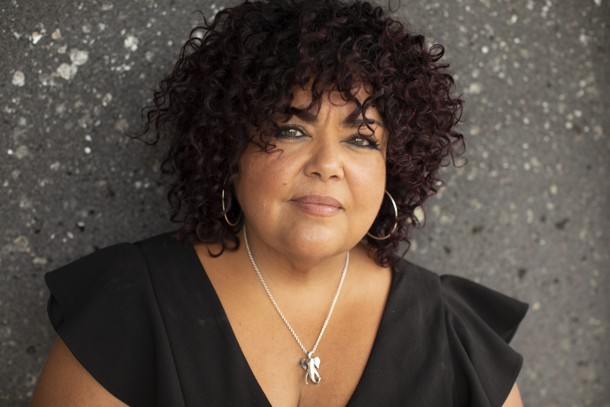 Few environmental advocates have had as significant an impact fighting inequities in their community as Elizabeth Yeampierre. The climate justice leader helped the Sunset Park community get behind a new plan to turn the South Brooklyn Marine Terminal into an offshore wind hub while also creating jobs. Yeampierre has sought to shutter peaker plants that pollute the air and make the fashion industry more sustainable as well. She is also backing pending state legislation that would require fashion companies to track their environmental impact.
53. Clint Plummer
CEO, Rise Light & Power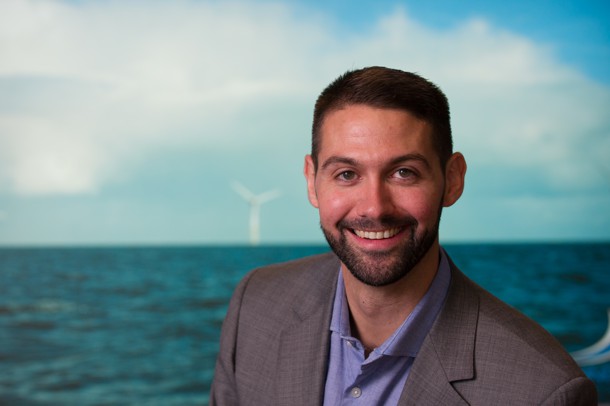 Clint Plummer is in the energy resurrection business. The energy executive is aiming to convert Astoria's Ravenswood Generating Station into a green energy hub. Even though his plan for a 115-mile underwater cable connecting to wind and solar farms was not approved by the state in October, he isn't giving up. He's developing other clean energy plans to replace Ravenswood amid increased pressure this year for its closure. In the meantime, Rise Light & Power is repurposing an oil-fired plant in South Amboy, New Jersey.
54. Mark Sudbey
CEO, Eastern Generation
In a stunning about face, Eastern Generation withdrew its plans to repower an oil and gas burning peaker facility floating on barges in the Gowanus Bay. Mark Sudbey explained the power generating company would close two barges early and instead install battery projects on three of its sites, which could provide 350 megawatts of storage capacity. Eastern Generation currently supplies about 18% of New York City's power capacity and its first storage project will be at its Astoria site.
55. Kizzy Charles-Guzman
Executive Director, New York City Mayor's Office of Climate and Environmental Justice
Kizzy Charles-Guzman in January was appointed to lead the newly created Mayor's Office of Climate and Environmental Justice, which is part of a reorganized climate leadership team at City Hall that also includes Chief Climate Officer Rohit Aggarwala and city Department of Environmental Protection Chief Operations Officer Vincent Sapienza. Charles-Guzman, who has held multiple positions at City Hall, will help shape New York City Mayor Eric Adams' environmental agenda, such as the enforcement of Local Law 97 to hold building owners accountable for emissions.
56. William Flynn
Energy Industry Team Leader, Harris Beach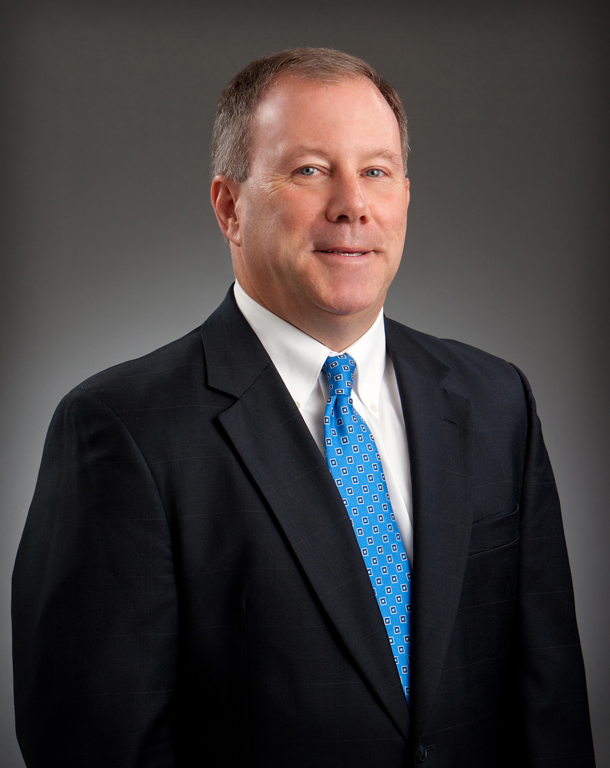 Building transmission lines through multiple jurisdictions isn't for the faint of heart. In New York, renewable energy companies can lean on William Flynn, who specializes in parsing complex energy-related regulations. Flynn, who previously led both the state Public Service Commission, has represented developers building large-scale solar energy farms. Last February, he helped New York Transco get its AC transmission line application between Rensselaer and Dutchess counties approved.
57. Roger Downs
Conservation Director, Atlantic Chapter, Sierra Club
Seven years after earning national club honors for playing a role in New York's ban on hydrofracking, Roger Downs is still making a concerted push to protect the state's wetlands, water and air quality. The Sierra Club Atlantic chapter leader demanded the state reject Greenidge Generation's air permit and halt cryptocurrency mining that uses natural gas power. Downs also wants Gov. Kathy Hochul to reform state Department of Environmental Conservation regulations to identify more wetlands and protect them from overdevelopment. 
58. Kim Elliman
President and CEO, Open Space Institute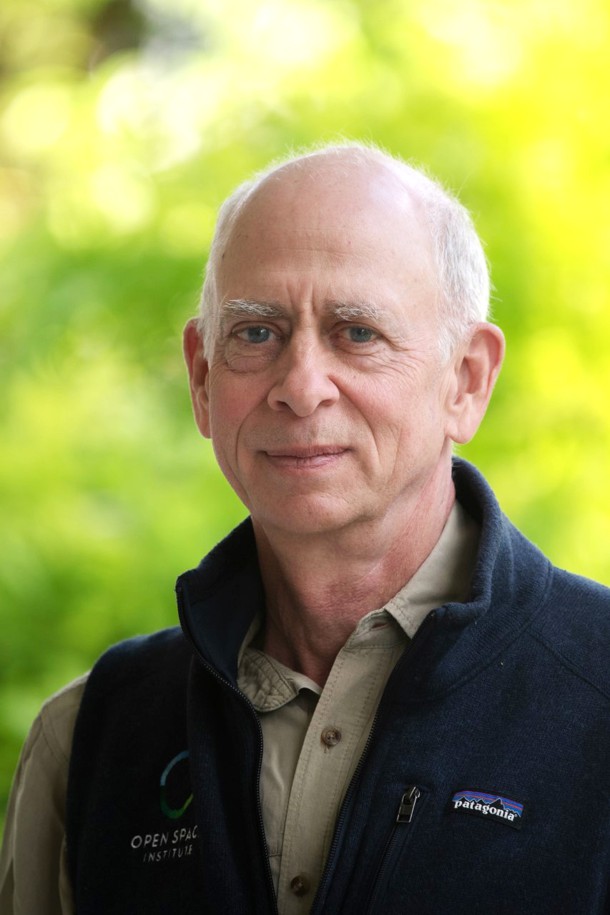 Kim Elliman is building on the Open Space Institute's legacy of protecting more than 150,000 acres in New York state for the public to enjoy. In September, his conservation group purchased the 228-acre Catskills lot once home to the Shawanga Lodge for $1.7 million. Then in December, OSI acquired a 60-acre tract in Warren County linking Saratoga County and the Adirondacks. But OSI doesn't just conserve forests – Elliman's group also handed out $315,000 to smaller land trusts to combat climate change.
59. Anthony Constantinople
Partner, Constantinople & Vallone Consulting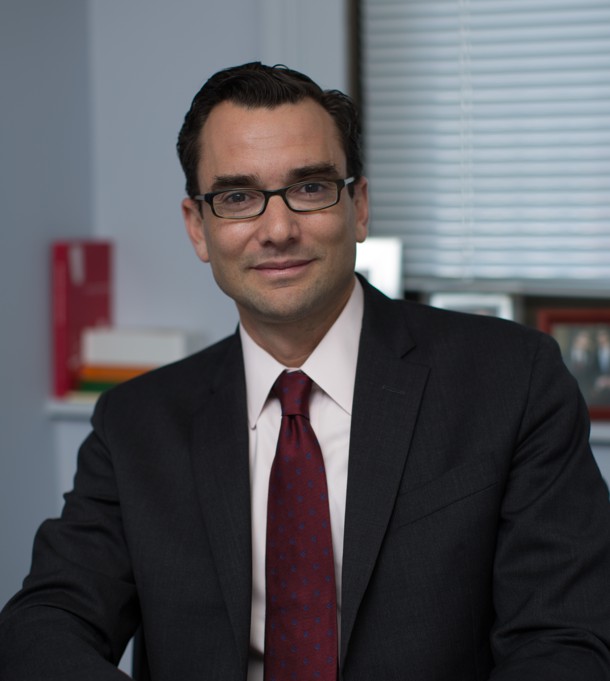 Anthony Constantinople, whose firm Constantinople & Vallone Consulting is one of New York City's top lobbying shops, is known for his expertise on land use, education, energy and environment issues. His firm represents an array of clients in the energy and environment space, including the solar and energy storage company 174 Power Global, the waste management company WM and Electrify America, the electric vehicle charge company that's a subsidiary of Volkswagen. The Manhattan-based attorney also serves on the state board of the New York League of Conservation Voters. 
60. Peggy Shepard & Sonal Jessel
Co-Founder and Executive Director; Director of Policy, WE ACT for Environmental Justice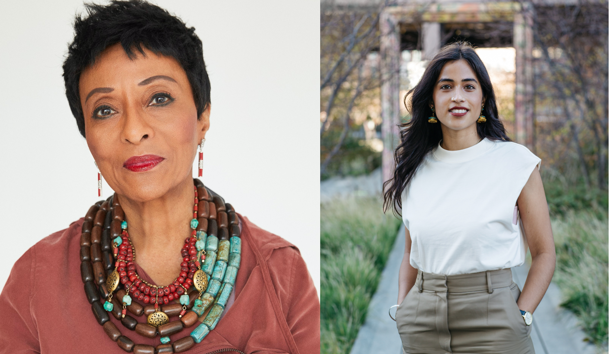 Peggy Shepard's environmental advocacy efforts in northern Manhattan span decades. The co-founder of WE ACT for Environmental Justice also co-chairs the White House Environmental Justice Advisory Council. In that role, she has called for investment in communities plagued by pollution. Sonal Jessel, director of policy for WE ACT, has been working hard to implement environmental policies and address inequality at the state and local level, including a push to electrify buildings statewide.  
61. Thomas Spang
CEO, Advanced Power
Advanced Power's Cricket Valley Energy Center plant replaced a significant amount of the power generation lost when the Indian Point nuclear power plant closed. Thomas Spang announced the Dover-based facility would convert from natural gas-fired to hydrogen-fueled due to the state's carbon emission reduction mandates, but northwest Connecticut residents over state border remain wary about the plans. Spang's company's investments in solar farms in upstate New York have generated 100 megawatts of power and much less controversy.
62. Marie French
Energy and Environment Reporter, Politico New York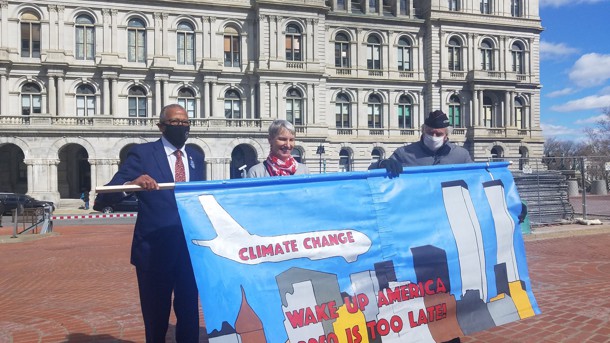 Stories on energy and the environment are often so laden with industry jargon that it's difficult to tell what's at stake. Politico's Marie French says goodbye to all of that and tells readers what they need to know about the politics behind rising gas prices, the risks of the city's Canadian hydropower wager and the competition for tri-state wind farms. Her weekly energy newsletter remains a must-read for insiders looking for a leg up on future legislation and what goodies get crammed into the state's massive budget.
63. Elizabeth Wolters
Deputy Director of Public Policy, New York Farm Bureau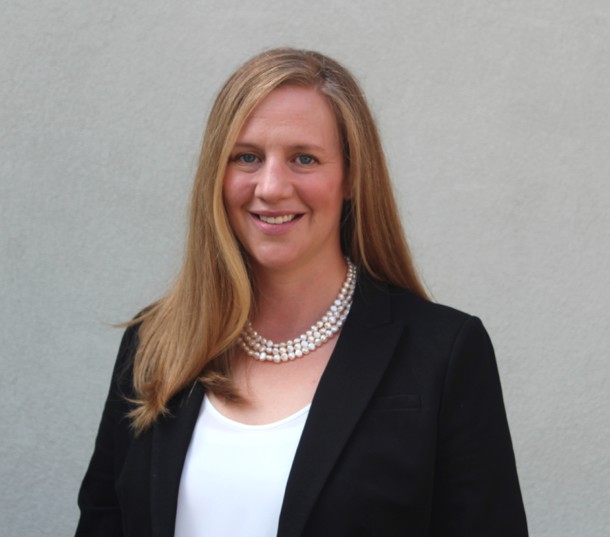 Climate change impacts farmers – and agriculture is increasingly a focus of environmentalists – so it's no surprise that the New York Farm Bureau supports efforts to cut greenhouse gas emissions. Elizabeth Wolters handles the energy and environmental portfolios at the organization, which recently called for investment in research that helps farmers address climate change. Wolters also serves on the state Climate Action Council's Agriculture and Forestry Advisory Panel. 
64. Stephan Edel
Coalition Coordinator, New York Renews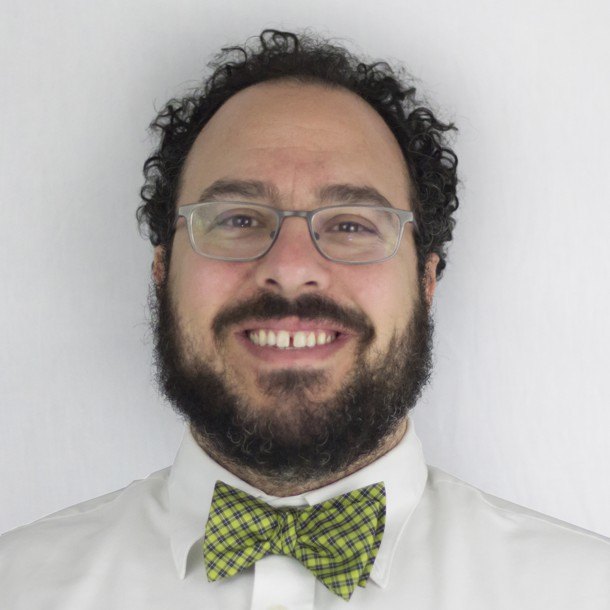 State officials are slowly waking up to the climate crisis, with Gov. Kathy Hochul proposing a $4 billion infusion to protect clean air and water. But environmental advocates like Stephan Edel, who coordinates a coalition that pushed through the landmark Climate Leadership and Community Protection Act of 2019, want the state to allocate another $15 billion for an array of climate initiatives that would expedite the state's electrical grid transition from fossil fuels to clean energy, create new green jobs and help disadvantaged communities upgrade their infrastructure.
65. Raya Salter
Climate Lawyer, Imagine Power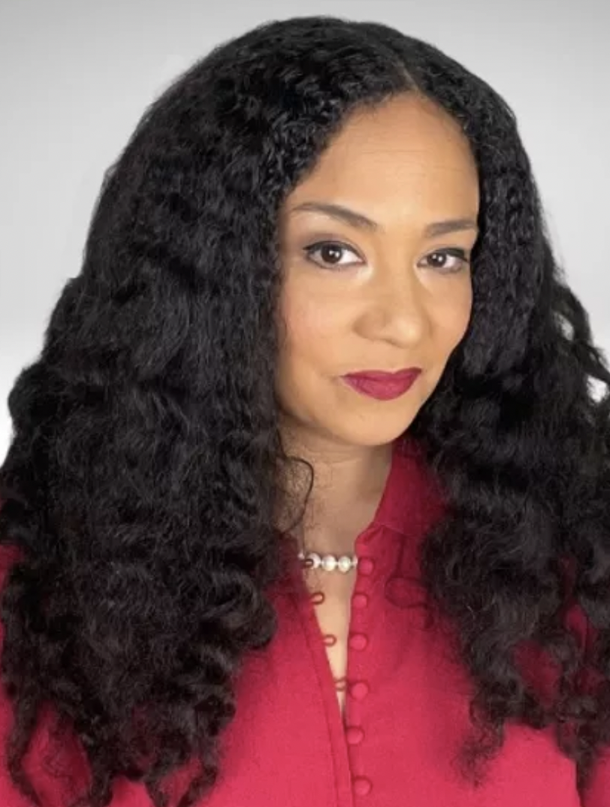 New York is lapping the federal government when it comes to passing a climate action plan. Raya Salter and her state Climate Action Council colleagues mapped out how the state would achieve an 85% reduction in carbon emissions by 2050. Now, Salter is helping the state determine how to define environmentally disadvantaged communities, encompassing 1 in 3 households, to help neighborhoods disproportionately affected by pollution. Salter is also pressing Congress to prevent generating stations from accumulating in one area like northwest Queens.
66. Rebecca Marino
Senior Vice President, Ostroff Associates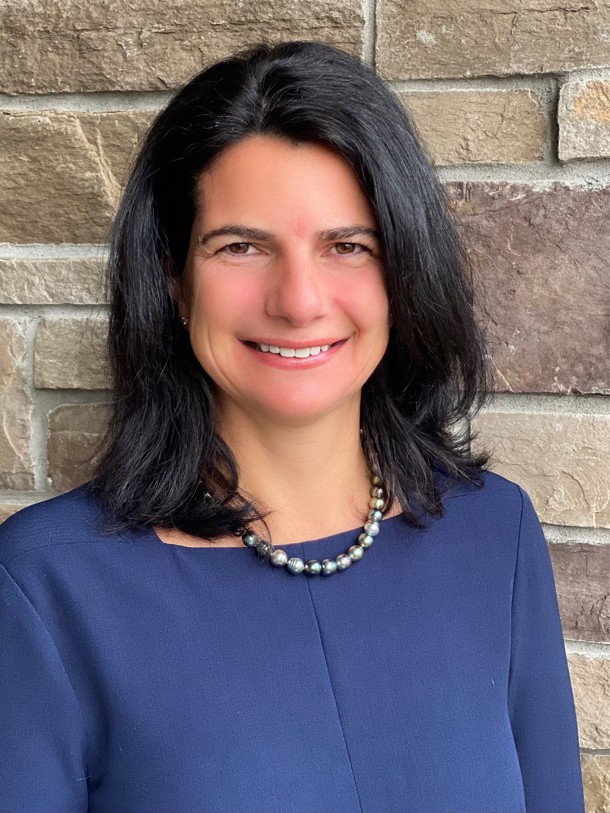 Rebecca Marino has built a career guiding nonprofits in the environmental and energy sector and formerly as a steward for Adirondack Park while advising then-state Sen. Betty Little. At Ostroff Associates, Marino has managed its environmental and energy portfolio while developing deep knowledge of the state's arcane budget processes. She's also an active board member of the New York League of Conservation Voters Education Fund and the Greater Albany chapter of the Women's Energy Network.
67. Houtan Moaveni
Executive Director, State Office of Renewable Energy Siting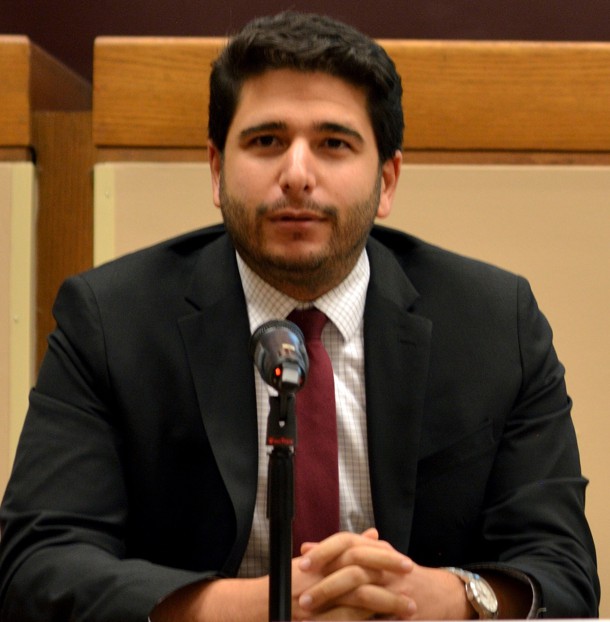 Houtan Moaveni has the unenviable task of siting solar panels and wind turbines in rural or coastal areas where they may not always be wanted. But the state Office of Renewable Energy Siting leader knows that transitioning the state from fossil fuel to clean energy consumption takes one solar farm at a time. Moaveni and other state officials convened a working group to protect farmland while greenlighting a 185-megawatt wind facility in Orleans County and a 50-megawatt solar facility in Schuyler County in January.
68. David P. Flynn
Partner, Phillips Lytle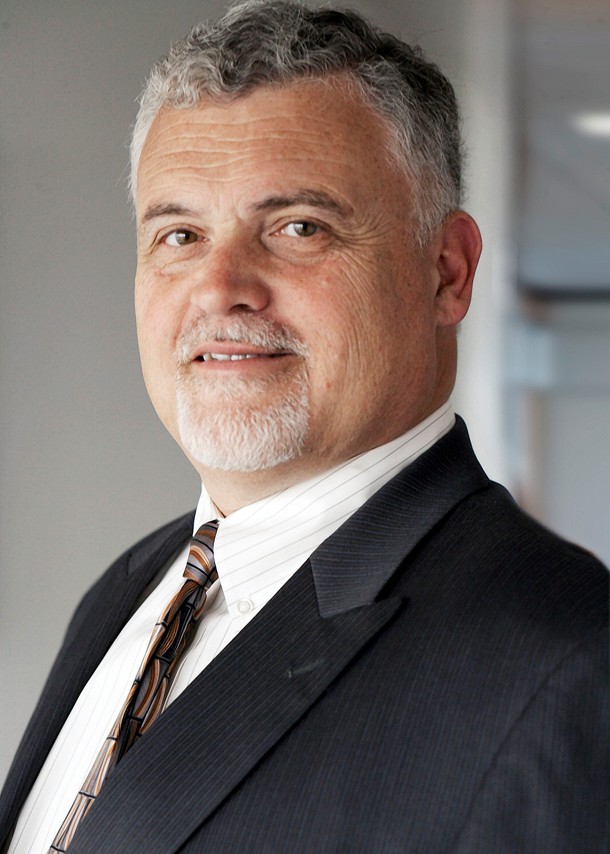 David P. Flynn is well known for his mastery of the regulations involved in converting industrial brownfields into manufacturing facilities. But Buffalo's top energy and environmental attorney is also a prolific public face of Phillips Lytle, where he leads the law firm's energy, environment, and nanotechnology practice teams, hosts webinar discussions on clean energy and pens pieces on the environmental effects of nanotechnology. Flynn has also opined on the impact of the United States' decision to stop importing Russian crude oil.
69. Jainey Bavishi
Director, New York City Mayor's Office of Climate Resiliency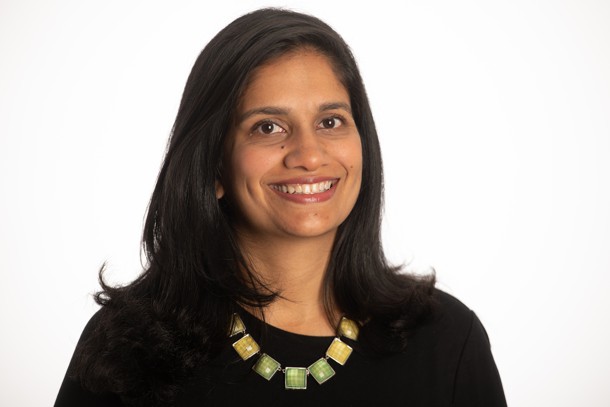 Former New York City Mayor Bill de Blasio's climate czar so impressed President Joe Biden that the White House nominated her to a top position at the National Oceanic and Atmospheric Administration. Jainey Bavishi promised to deploy federal resources to deal with floods and heat waves in the Northeast, hurricanes in the Gulf of Mexico and droughts in the West at her U.S. Senate hearing in November. In the meantime, Bavishi has stayed on at City Hall, helping to coordinate a multiagency response to climate change in the Adams administration.
70. Dennis Elsenbeck
Chief Sustainability Officer, Viridi Parente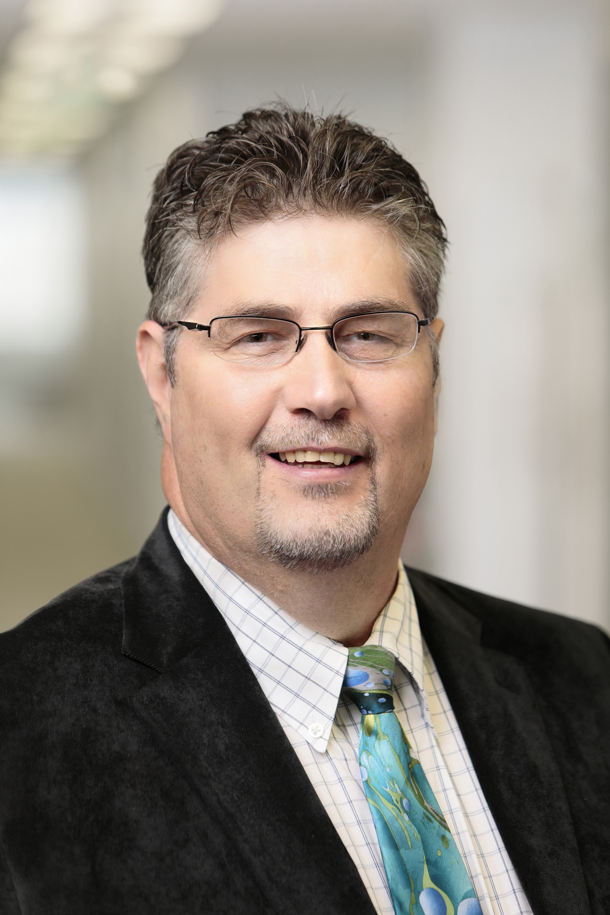 The Buffalo-based battery startup made a wise decision luring Dennis Elsenbeck from Phillips Lytle two years ago and then promoting him to a leadership role in June. Since then, Elsenbeck has led Viridi Parente's $6 million expansion at its 190,000-square-foot factory and hauled in a $95 million round of financing, one of the largest in city history. National Grid, where Elsenbeck also worked previously, chipped in to help develop stationary energy storage stations for buildings and parking lots. Elsenbeck is also a member of the state Climate Action Council.
71. Rich Kassel
Partner, AJW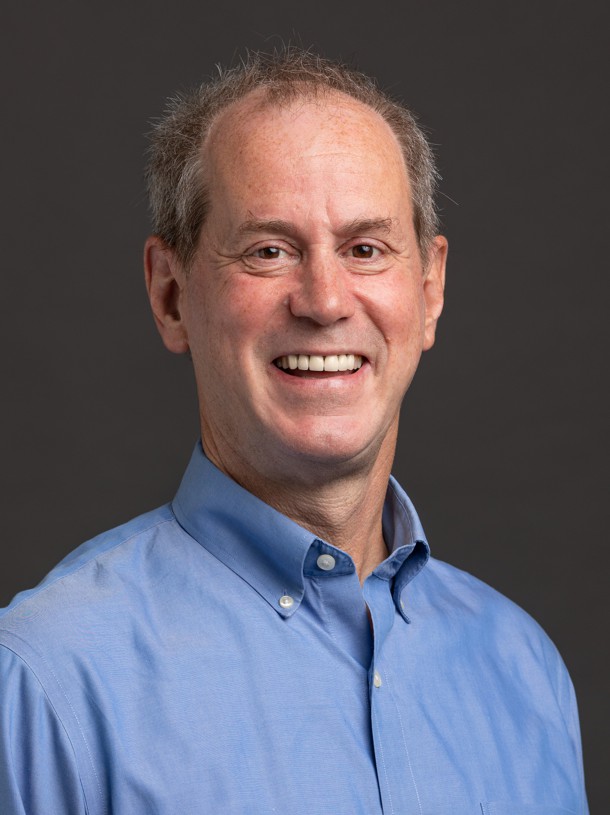 Rich Kassel joined the national energy and environmental strategy firm AJW this month after five years at the New York City lobbying firm Capalino, where he led its clean energy and sustainability group. Kassel, who also spent over two decades at the National Resources Defense Council, will work on clean energy, sustainable transportation and green buildings at the state and federal level. Kassel also leads the U.S. Environmental Protection Agency's Mobile Sources Technical Review Subcommittee on air quality and transportation matters and serves on the boards of the Tri-State Transportation Campaign and New York League of Conservation Voters.
72. Arturo Garcia-Costas
Program Officer, Local, National and International Environment, The New York Community Trust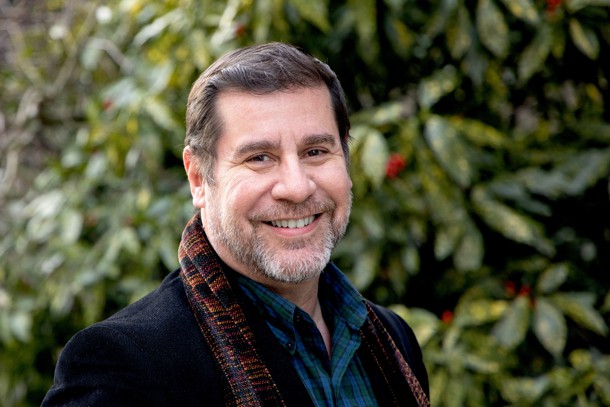 Fighting climate change could cost trillions of dollars, but smaller grants still make a world of difference. Arturo Garcia-Costas has delivered assistance to environmental nonprofits and causes. His foundation has recently funded the promotion of school bus electrification and the reduction of toxic chemicals in products and packaging. It also funded New York-based groups including Scenic Hudson, Environmental Advocates of New York and the Green Our City Now coalition. Last year, Garcia-Costas was appointed to the board of the New York State Energy Research and Development Authority.
73. Richard Berkley
Executive Director, Public Utility Law Project of New York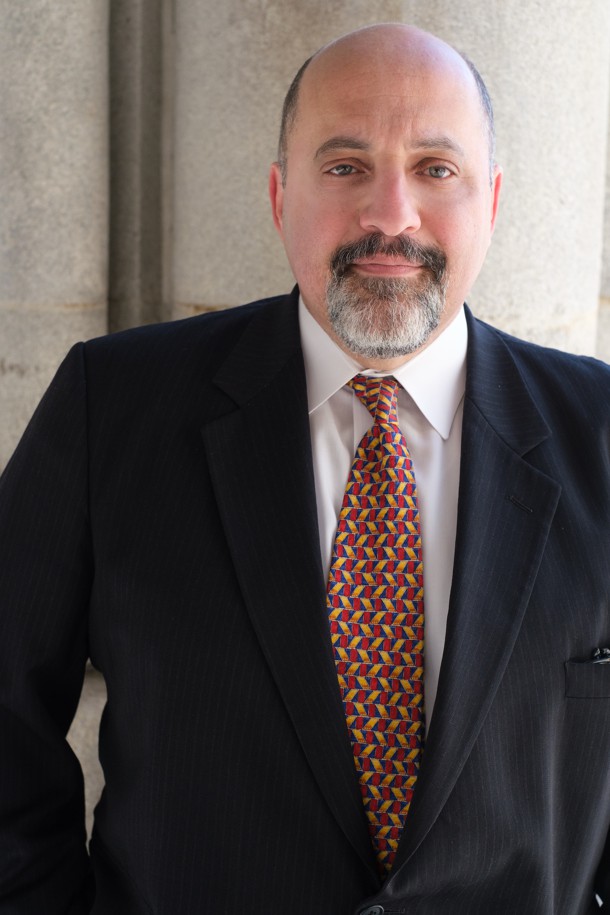 New Yorkers already struggling to pay their power bills during the coronavirus pandemic got a shock when their electricity rates skyrocketed in recent weeks. With 1 in 5 New Yorkers more than two months behind on their utility bills, Richard Berkley has urged Gov. Kathy Hochul to use a portion of the state's federal pandemic aid to cover ratepayers who collectively owe $1.7 billion. So far, the state Legislature has proposed paying only a quarter of that, but Berkley warns a "tidal wave" of utility shut-offs await 1.3 million New Yorkers without a bailout.
74. Cortney Koenig Worrall
President and CEO, Waterfront Alliance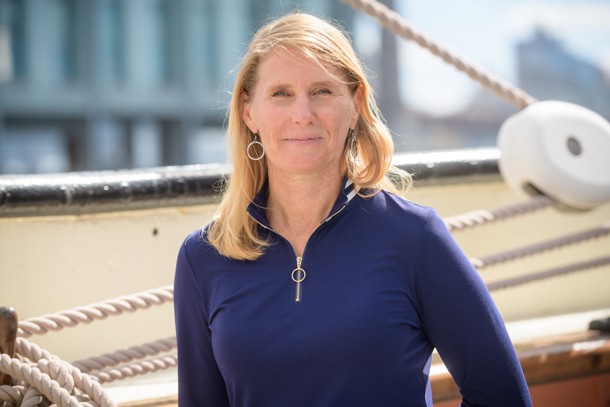 New York City's coastline could be underwater by the end of the century, so Cortney Koenig Worrall has galvanized city stakeholders to expand flood mitigation infrastructure along the waterfront. Last month, Worrall commended a city agreement that would bring an offshore wind port facility to southern Brooklyn and received a $530,000 grant to create a resiliency plan for Flushing Meadows Corona Park. Worrall has led Waterfront Alliance, a coalition of over 1,100 organizations dedicated to improving the New York and New Jersey harbor, since 2020. 
75. Sandy Nurse
Chair, New York City Council Sanitation and Solid Waste Management Committee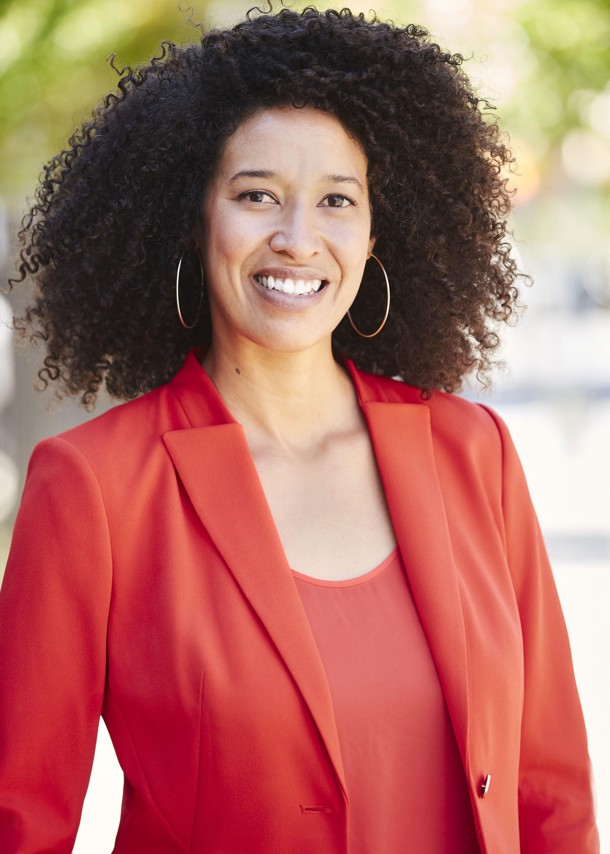 New York City Council Member Sandy Nurse has been in office only since January, but she has a track record of environmental advocacy. Nurse is the founder of BK Rot, a nonprofit composting service with a community garden in Brooklyn. As chair of the Sanitation and Solid Waste Management Committee in the City Council, Nurse is advocating for mandatory composting in the city and has called on New York City Mayor Eric Adams to prioritize clean streets by reversing his cuts to the city's sanitation department.
76. Sadie McKeown
President, Community Preservation Corp.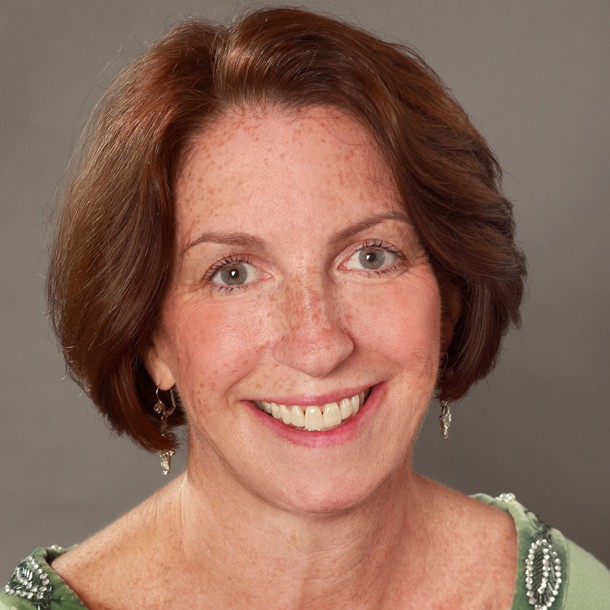 The newly named president of the Community Preservation Corp. has been thinking about the carbon footprint of New York's aging building stock for years. Sadie McKeown has focused on the adaptive reuse of small buildings and was appointed last year to the board of the New York State Energy Research and Development Authority, which has several solar and hydropower projects in the works. But for all the climate legislation lawmakers have recently passed, McKeown warned that leaders must provide a road map for a range of property owners in order to move away from fossil fuels.
77. Zachary Dufresne
Executive Director, New York Solar Energy Industries Association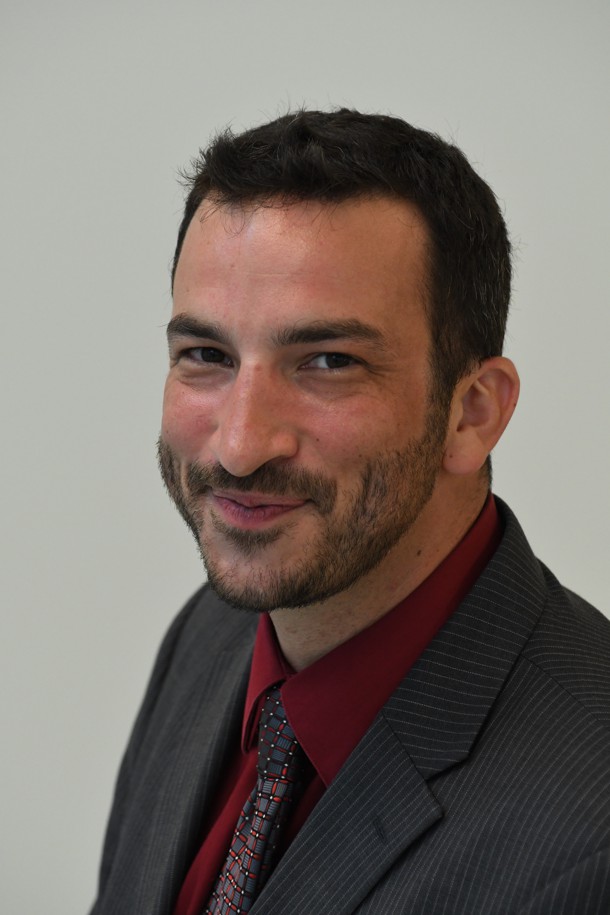 It's past time New York harnessed the power of the sun, and Zachary Dufresne is ensuring his NYSEIA members take advantage of the opportunity. Gov. Kathy Hochul has set a framework of distributing 10 gigawatts of solar power, enough to power 700,000 homes, by 2030 – although Dufresne believes that could be bumped up to 12 gigawatts. With 1 gigawatt of community solar installed so far, Dufresne wants to see Con Edison expedite credits to solar customers so the state can meet its goals.
78. Maritza Silva-Farrell
Executive Director, ALIGN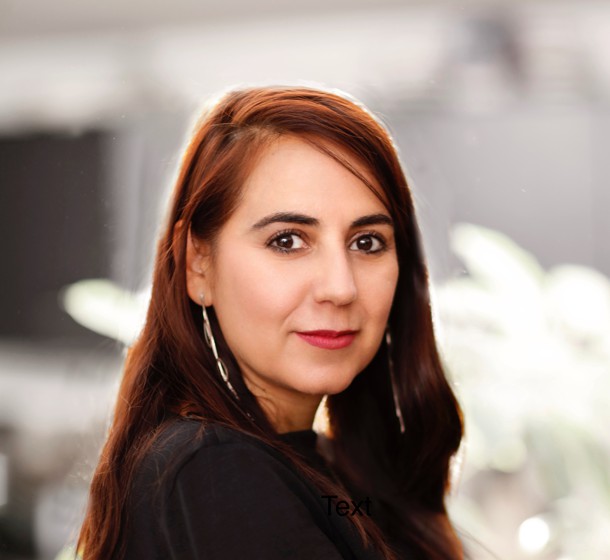 As head of the union-funded campaign tasked with advancing green jobs, Maritza Silva-Farrell released a three-year recovery plan that would invest $16 billion in climate-friendly industries and create 100,000 jobs. The green economy has grown and New York City job rates have rebounded, but Silva-Farrell has questioned the Adams administration's budget, which lacks job targets and funding for several new initiatives. She has also called on City Hall to tackle emissions from public school buildings and invest in green-friendly upgrades.
79. John Hutchings & Vincent Albanese
Director; Director of Policy and Public Affairs, New York State Laborers' Organizing Fund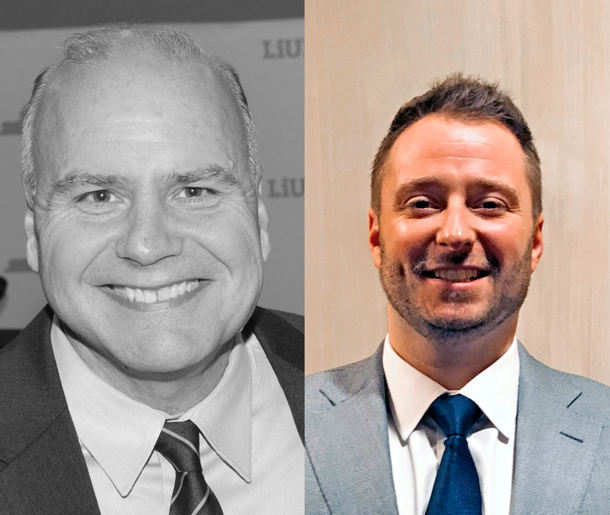 New York's rapid investment in clean energy infrastructure is a boon to construction workers who will be installing pipelines, solar panels and wind turbines for years. John Hutchings and Vincent Albanese, whose New York State Laborers' Organizing Fund represents some 40,000 workers, are on board with the Hochul administration's renewable energy framework that would create 6,000 solar power jobs in the state, as well as a clean fuel standard which would change how vehicles are powered.
80. Thomas Callahan
President, New York State Conference of Operating Engineers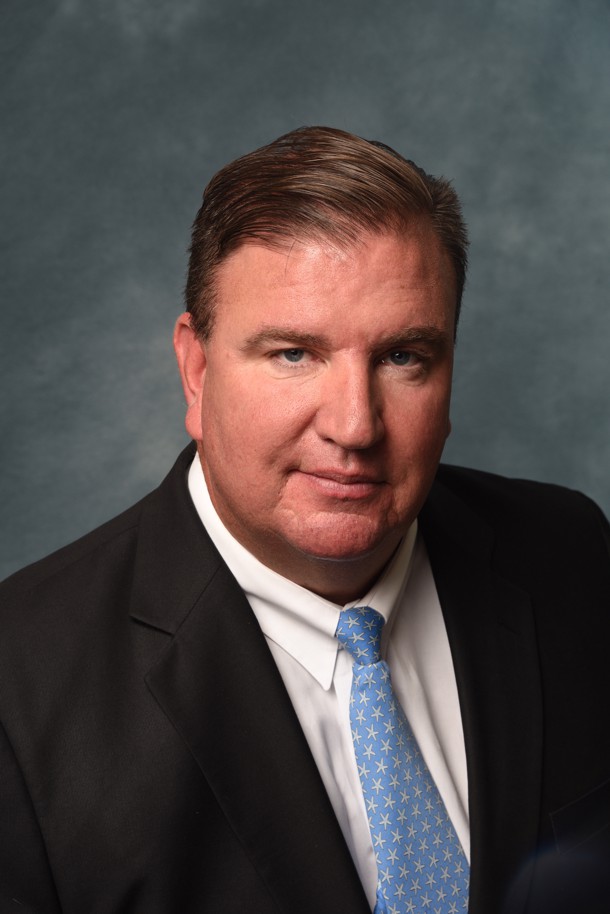 Thomas Callahan has been pleased with the Hochul administration's commitments to solar and wind power, which will create more job opportunities for the 5,000 maintenance engineers, mechanics, welders and heavy construction equipment operators he represents as president and business manager of IUOE Local 15 A, B, C, D, G and H. Yet Callahan, who also heads the New York State Conference of Operating Engineers, wants the state to make significant reforms to its brownfield cleanup program that could allow more sites to become eligible for tax credits.
81. Kim Fraczek
Director, Sane Energy Project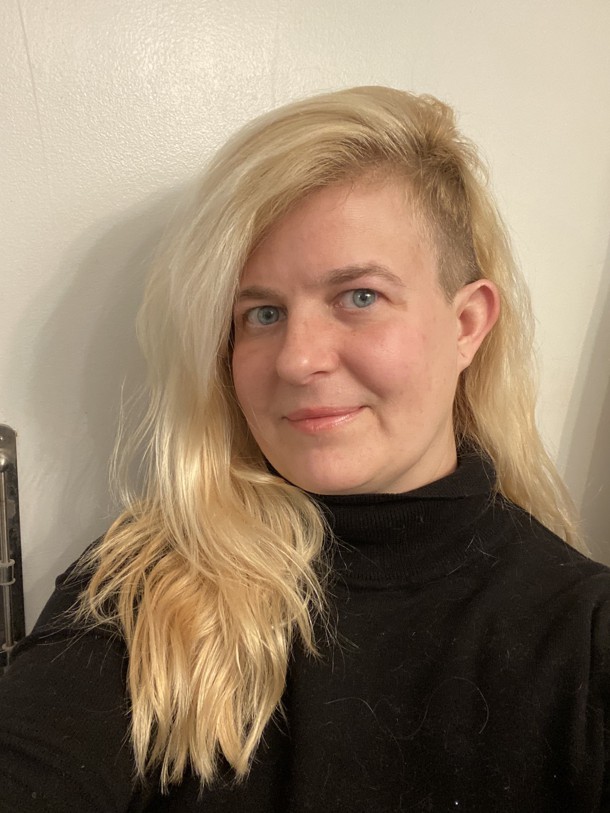 Kim Fraczek knows it's not too late to save the planet, and she plans to do so by shutting down one natural gas pipeline after another. The clean water advocate chided the de Blasio administration last summer for turning to Con Edison and National Grid to implement emissions reduction policy. But her most significant action has been calling on the state Department of Environmental Conservation to stop National Grid from expanding its Greenpoint gas facility where a pipeline would terminate. So far, the state has postponed its permitting decision on the project.
82. Thomas McMahon
President, TLM Associates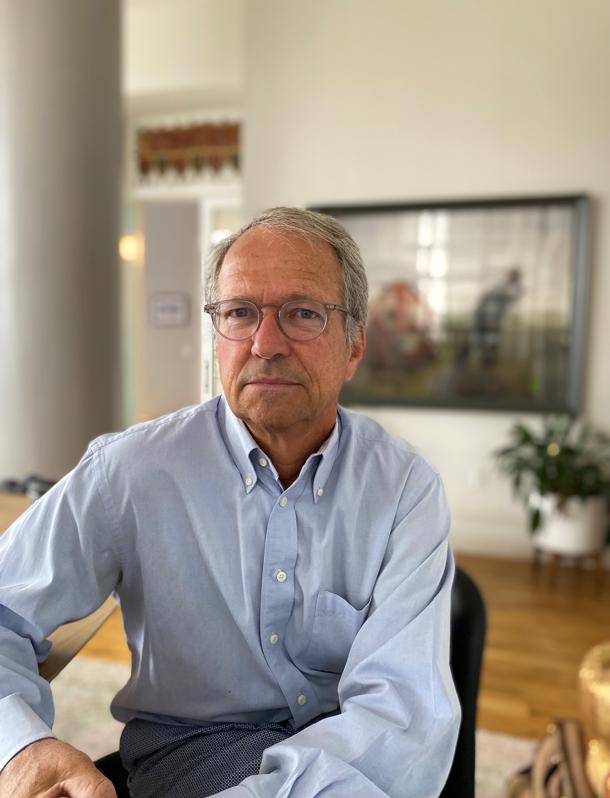 The veteran lobbyist and budget wizard tapped into a quarter century of New York legal and policy experience when he founded TLM Associates in 2006. Thomas McMahon over the years has helped developers navigate New York City's affordable housing programs and complex regulations. He has also tackled energy and environmental concerns and guided the Brooklyn Greenway Initiative and the Waterfront Alliance through any bureaucratic hurdles they faced to revitalize the city's shoreline.
83. Robin W. Kimmerer
Director, Center for Native Peoples and the Environment, SUNY College of Environmental Science and Forestry
The state's budding ecologists and environmentalists are lucky to have Robin W. Kimmerer inspiring their future careers in sustainability and conservation. The SUNY College of Environmental Science and Forestry professor is a world-renowned nature writer, botany expert and member of the Citizen Potawatomi Nation, who has sought to impart indigenous and scientific knowledge toward the restoration of natural habitats. Kimmerer's latest book, "Braiding Sweetgrass: Indigenous Wisdom, Scientific Knowledge, and the Teachings of Plants," received widespread acclaim. 
84. Tom Atkinss
Vice President of Development, NRG
The national energy company NRG suffered a defeat when the state Department of Environmental Conservation rejected its application for air permits for a natural gas repowering project in Queens. But NRG and the company's Boston-based executive Tom Atkins haven't given up, appealing the DEC's decision on the grounds that the power the plant would provide is necessary for the reliability of the grid and that it could switch to renewable power in the future.  
85. Bill Reid
President and CEO, Danskammer Energy LLC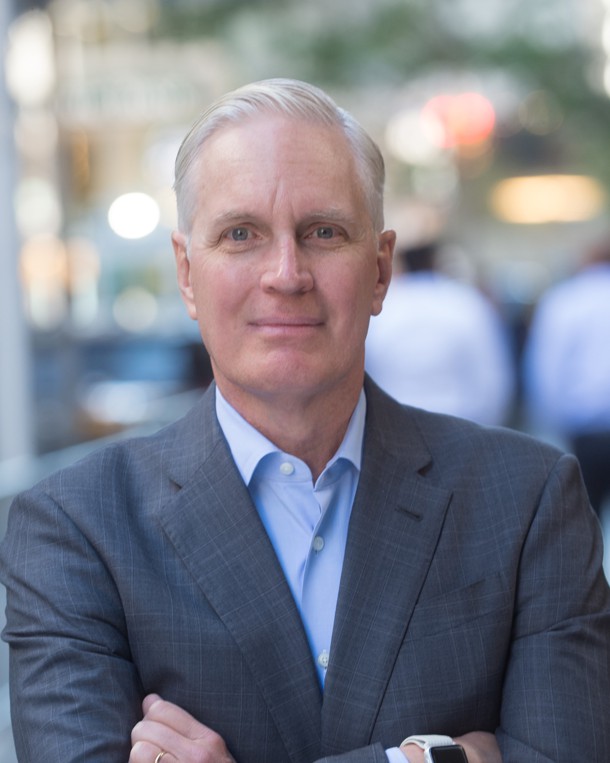 When the state Department of Environmental Conservation rejected the air permits for a repowering of the Danskammer Energy Center in the Hudson Valley, the local resident behind the natural gas project, Bill Reid, quickly filed an appeal. Gov. Kathy Hochul and local environmentalists say that the project is inconsistent with the state clean energy goals, although Danskammer representatives have pushed back, saying that blocking the project would keep dirtier power plants online. The DEC held a hearing on the matter in February and an issues conference in March.
86. Mychal Johnson
Founding Member and Advisory Board Member, South Bronx Unite
The high concentrations of toxic air particulates and asthma rates that plague the South Bronx are a byproduct of years of climate injustice and systemic racism. The organization that Mychal Johnson co-founded, South Bronx Unite, has sought to reduce air pollution at its source by demanding the state implement congestion pricing to reduce vehicle traffic through his neighborhood's highways and pressuring the New York Power Authority to close four natural gas-fired peaker plants that have spewed toxins for two decades.
87. Derek Veenhof
Executive Vice President and Chief Operating Officer, Covanta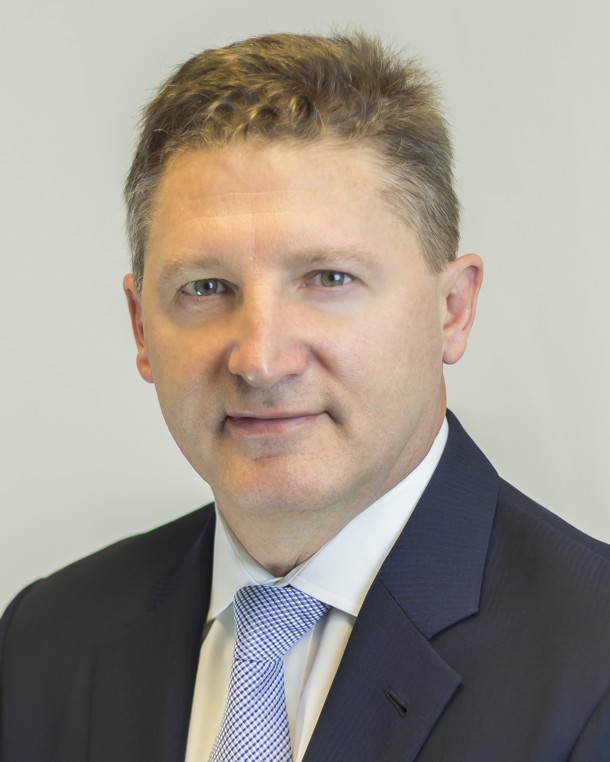 Derek Veenhof and his Covanta colleagues are redefining incineration by generating energy through the combustion of solid waste. Veenhof said in November that his aim was to reduce the processable waste that would otherwise be landfilled, and his Niagara Falls plant is processing 800,000 tons per year. While Covanta's incineration of firefighting foam has come under scrutiny, the waste-to-energy company recently made available its emissions data for five sites in New York. 
88. Rahwa Ghirmatzion
Executive Director, PUSH Buffalo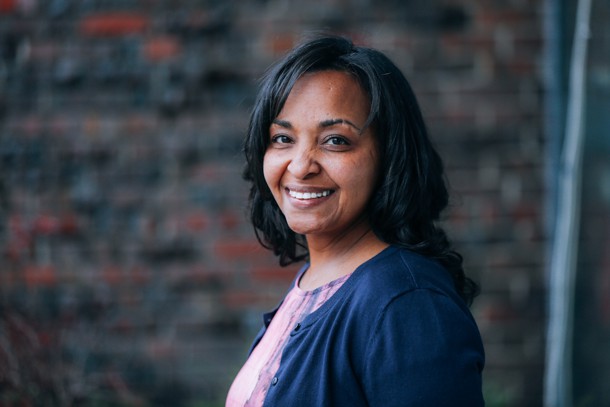 It is possible that climate change could make Buffalo an enticing place to live in the next century, but Rahwa Ghirmatzion knows the city must redouble its efforts to confront climate injustices and update its aging building stock for existing residents. Ghirmatzion's PUSH Buffalo is currently redeveloping 49 units in a net-zero rehab for people suffering from homelessness and mental health issues. She has also lent her input to the state Climate Justice Working Group's identification of criteria for disadvantaged communities.
89. Liz Moran
New York Policy Advocate, Earthjustice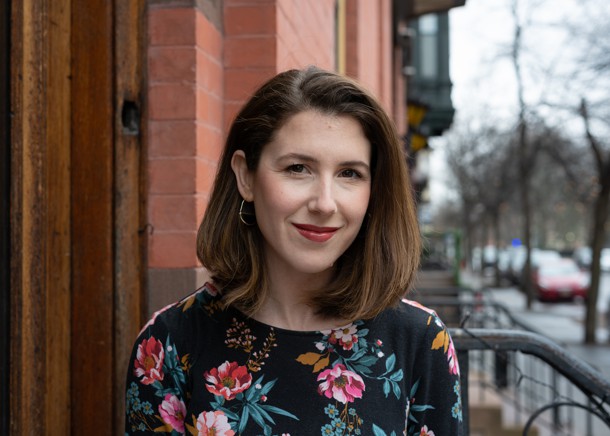 New York state's treasury is flush with federal pandemic relief revenues while the costs of climate change keep rising and its list of infrastructure needs grows ever longer. Few environmental advocates can navigate Albany's legislative morass as well as Liz Moran, who jumped from New York Public Interest Research Group to Earthjustice last fall. She has closely tracked Gov. Kathy Hochul's climate plans while lobbying for more funding for home electrification and a moratorium on energy-intensive crypto mining.
90. Daniel Zarrilli
Special Adviser for Climate and Sustainability, Columbia University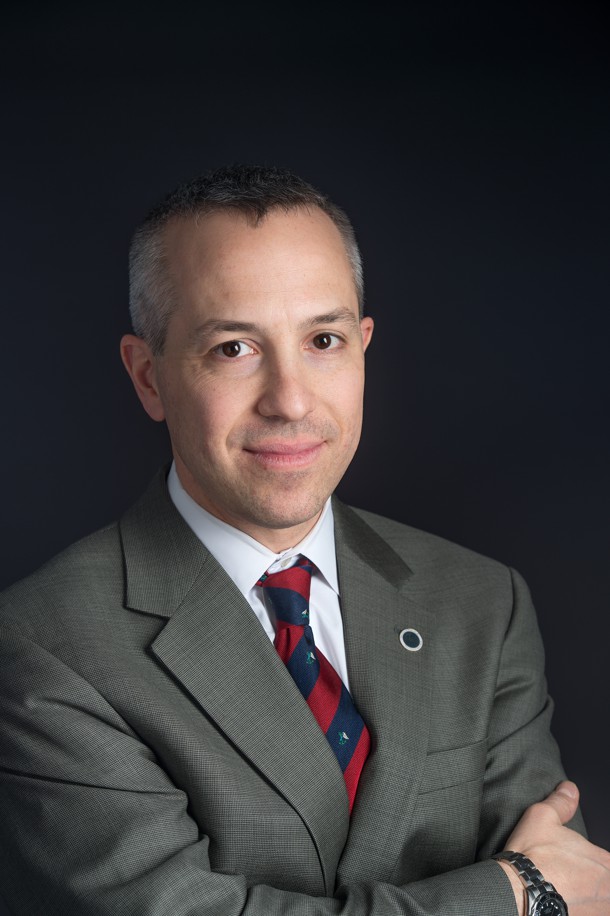 Last spring, Columbia University hired Bill de Blasio's former chief climate policy adviser to strengthen the school's contribution to sustainability issues globally and on campus. Since then, Daniel Zarrilli has guided Columbia's plan to become completely carbon neutral by 2050, including a pledge that all new on-campus construction would be fossil fuel-free. Zarrilli has also weighed in on New York City Mayor Eric Adams' climate agenda and personnel decisions, and Long Island's vulnerability to climate change's wrath.
91. Ben Furnas
Executive Director, The 2030 Project: A Cornell Climate Initiative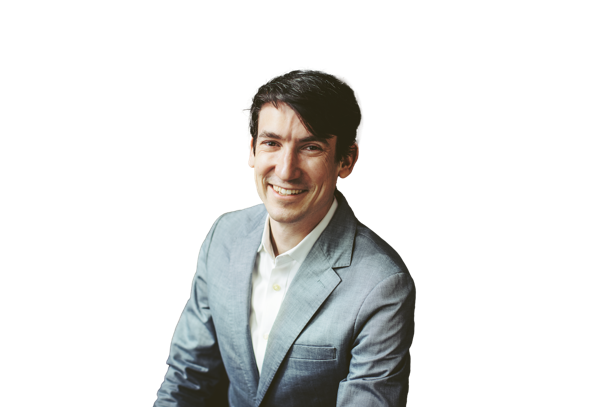 Under former New York City Mayor Bill de Blasio, Ben Furnas led the mayor's sustainability office, where he helped the city set new targets for building emissions reductions and ban gas in new buildings. So when Cornell University needed someone to run its new initiative dedicated to marshaling intellectual resources to mitigate climate change, they called the Cornell alumnus and Ithaca native to come aboard. Furnas is now based at the school's Atkinson Center for Sustainability.
92. Scott Thompson
Vice President, WSP USA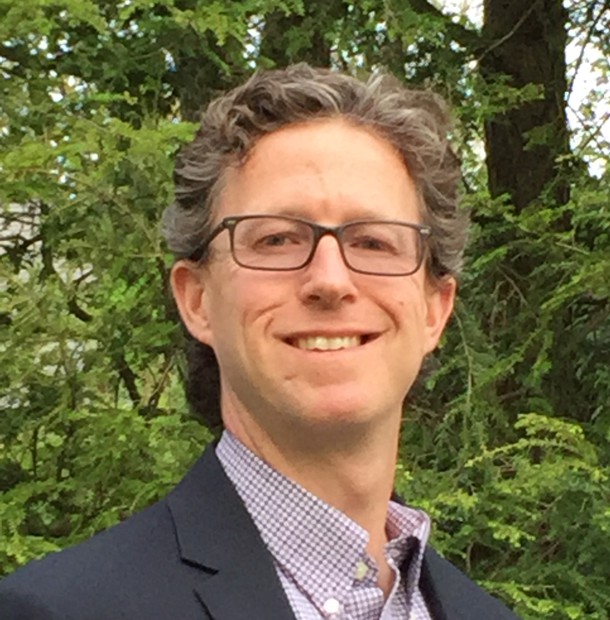 Scott Thompson runs a dynamic team of engineers and consultants who are helping towns, businesses and higher education institutions reduce their carbon footprints in order to fight climate change. His firm received awards for the restoration of the Sawmill Creek Wetlands on Staten Island and the East River Marsh Habitat Enhancement project in Grand Island, as well as for promoting diversity, equity and inclusion in its hiring practices and workplace culture.
93. Anthony Karefa Rogers-Wright
Director of Environmental Justice, NYLPI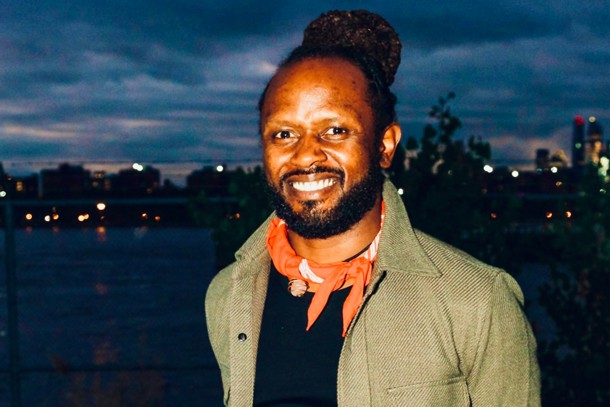 Since Anthony Karefa Rogers-Wright was named director of environmental justice for New York Lawyers for the Public Interest in 2021, he has been focused on ensuring New York follows through with the investments needed to reach the goals set by the Climate Leadership and Community Protection Act and complies with the new right to clean air and water in the state. He has also called on the federal government to follow through on a commitment to direct 40% of clean energy investments into communities harmed by pollution. 
94. Jessica Wilson
Executive Director, New York City Audubon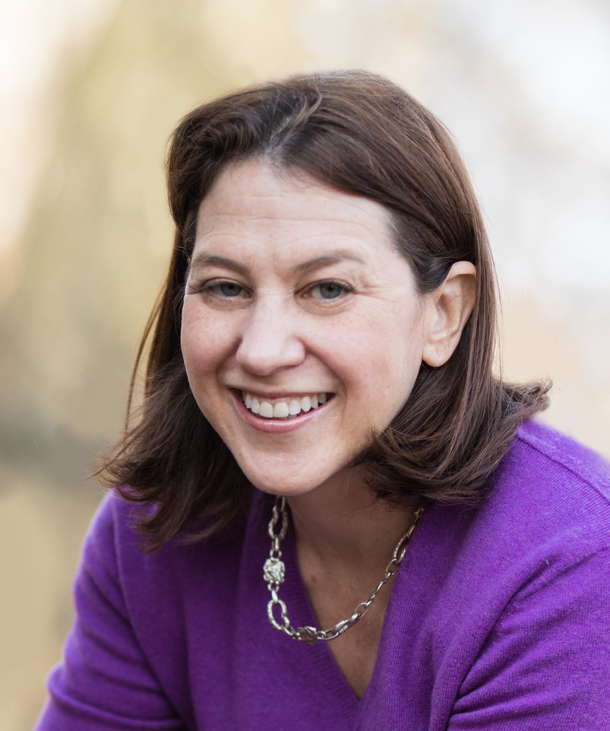 New York's tiny migratory songbirds have a powerful ally in Jessica Wilson, who took a flock of ornithology enthusiasts under her wing earlier this year. Wilson and her colleagues have shamed Manhattan skyscrapers like the World Trade Center into dimming their lights at night and treating their glass to prevent mass bird deaths. They've also celebrated the diversity of birds in the region with events like the annual Christmas Bird Count, which recorded 27,269 birds and 98 species over the holidays.
95. Alicia Barton
CEO, FirstLight Power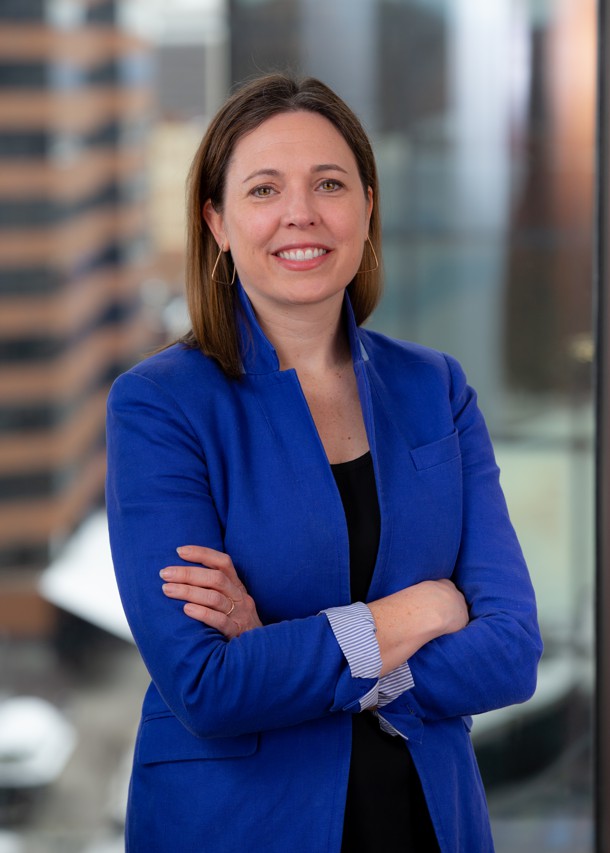 After heading up the New York State Energy Research and Development Authority for three years, Alicia Barton returned to the private sector in 2020 as chief executive officer at FirstLight Power, which operates energy storage, hydroelectric and solar sites in Massachusetts and Connecticut. It's a return home for Barton, who held various energy industry roles in Boston prior to leading NYSERDA. Yet, she remains active in New York, supporting Invenergy's offshore wind plans in the state and assessing Gov. Kathy Hochul's stance on climate change and jobs.
96. Monique Fitzgerald & Ryan Madden
Climate Justice Organizer; Sustainability Organizer, Long Island Progressive Coalition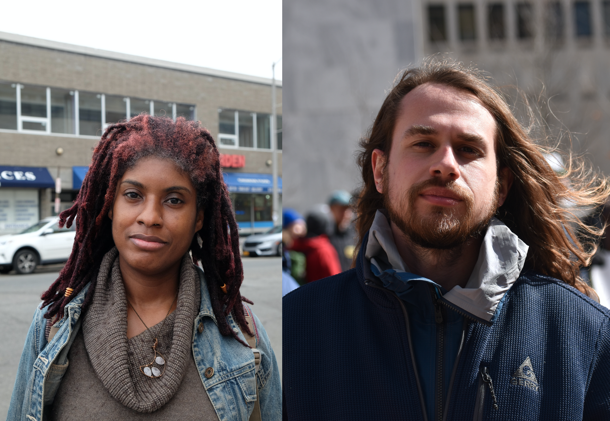 The Long Island Progressive Coalition, which has been pushing for progressive policy change for over four decades, has notched some significant victories on the environmental front in recent years. This includes the passage of the Climate Leadership and Community Protection Act in 2019, a move by the Long Island Power Authority to incentivize solar installations on houses of worship in 2018 and the allocation of funding for the Long Island Rail Road's third track in 2017. The LIPC's Monique Fitzgerald and Ryan Madden continue to advocate for change, including a push for billions in climate justice funding in the state budget. 
97. Costa Constantinides
CEO, Variety Boys & Girls Club of Queens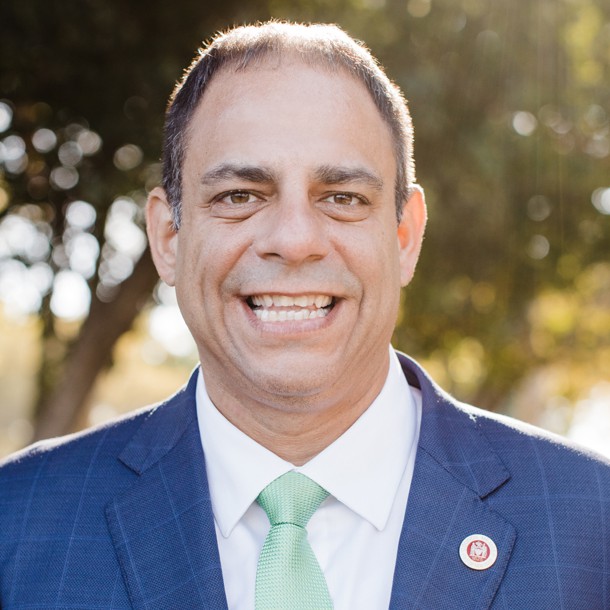 Costa Constantinides exited the New York City Council last year, but he's still advocating for green-friendly policies. In March, he and Council Member James Gennaro, who succeeded him as chair of the City Council's Environmental Protection Committee, penned a Daily News piece calling for the enforcement of the city's Local Law 97 to target polluting buildings. In January, he touted clean energy projects that will improve his old Astoria district, including the Champlain Hudson Power Express, which awarded a $1.25 million grant to his Variety Boys & Girls Club of Queens for STEM programming.
98. Stephen Levin
CEO, Solar One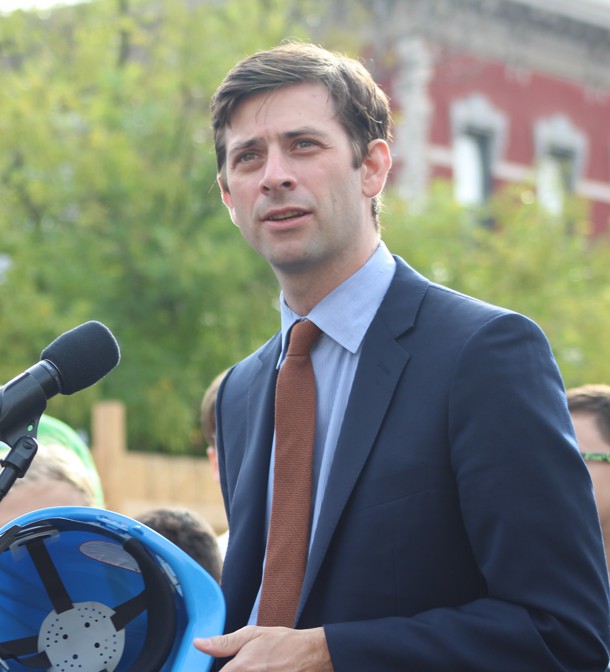 There was speculation last year that Stephen Levin was angling for a city agency commissionership in the next administration or a position tackling homelessness or supportive housing. Instead, the former New York City Council member from Brooklyn took a position as chief executive officer at Solar One, a nonprofit dedicated to making solar power more accessible to underserved communities. Before he left the City Council, Levin locked down more funding for storm sewers in the Gowanus and ensured new buildings couldn't use gas hookups. 
99. Lolita Jackson
Executive Director of Communications and Sustainable Cities, Sustainable Development Capital LLP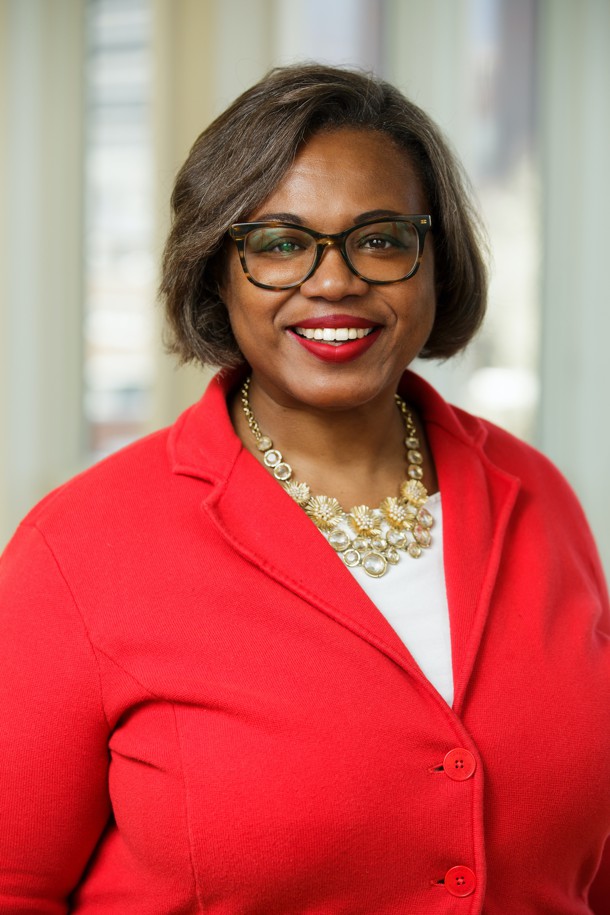 Last year, Lolita wrapped up a decade and a half at City Hall, most recently as special adviser for climate policy and programs, to return to the private sector. She's now a New York City-based executive at Sustainable Development Capital LLP, a London-headquartered energy and infrastructure investment firm that stands out for its commitment to environmentally sustainable projects. Jackson, who handles media and government relations at SDCL, is also an accomplished jazz singer and recently joined Chief, a network empowering female executives.
100. Bobbi Wilding
Executive Director, Clean & Healthy New York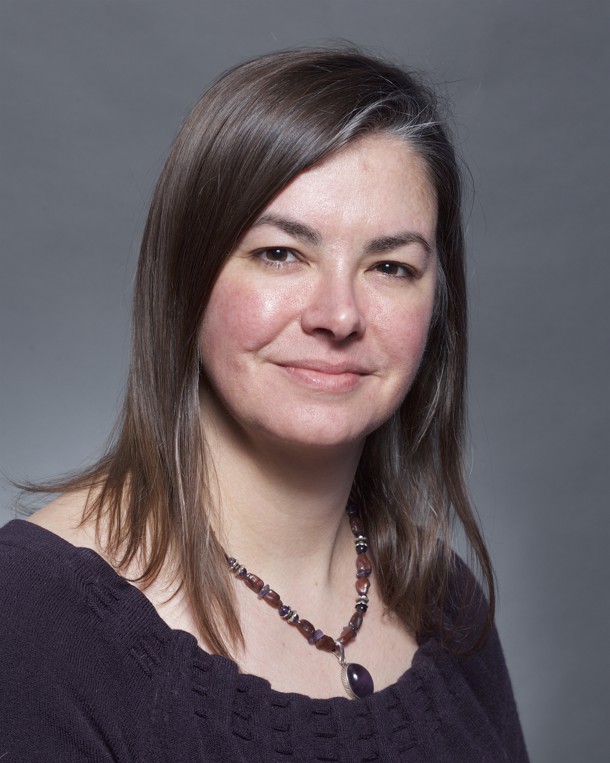 Bobbi Wilding has a hawk's eye for spotting toxic chemicals in consumer products like mattresses, cleaning agents, outdoor apparel and gear, and even children's furniture and toys. She also has state officials' ears: Gov. Kathy Hochul in early January signed bills banning products with flame retardant chemicals in furniture, laptops and TVs, and state Attorney General Letitia James demanded baby food companies stop advertising that their goods were free of heavy metals despite tests revealing lead, cadmium and arsenic.
.